Connect with your social network account
Morning.
Now this might seem like madness to you but I'm contemplating doing the above.
I have this
Which I rescued from an old boys garage recently. It'd been put off the road in 2007 after the gearbox grenaded, I wanted to use it as my winter toy, I rebuilt a second hand gearbox, gave it a very thorough service and Kermit's now on the road!
The bottom end of this however has the traditional diesel sounding piston slap and I suspect that it may not be much longer for this mortal coil, there's no smoke, it still performs and doesn't drink oil excessively but is sounds pants!
I like to play with cars and am competent with a spanner, I like stealth mods and sheep in wolf's clothing!
I want to fix the diesel noise and, since it's an AHW, there's no point trying to fix the bottom end, it's a bucket job.
Now, what to replace it with?
Obvious shout would be to buy a breaker GTI and swap the lump from that, but since my AHW has a throttle cable, I'd end up having to rewire the whole thing, change the pedal box, etc etc to go fly by wire.
For reasons too tedious to explain, having another car lying about in bits would be a no go (I've already got 5 cars attached to the house and my neighbours tolerance is at it's max) so I've written this off as an option.
I have however been offered a GTI bottom end in excellent condition (there's a head as well but I'm unsure about whether it's practical to use this without a rewire to enable the VVT)
Is fitting this with my AHW head, a GTI inlet and a throttle cable activated GTI inlet and (probably) a full GTI exhaust set up a (relatively) sensible and doable option?
My objective is circa 100BHP with a completely factory look under the bonnet
Thank!
---
Site Admin
Posts: 14458
Joined: Sat Nov 11, 2006 5:29 pm
Drives: 91 Golf GTI, 01 TT 225, 67 Q7
Location: Poole, Dorset, UK.
Contact:
I would say the cylinders will be too big in the bottom block for an AHW head and the displacement will be well off

Needless to say they are quite different with their construction. The ARC and AVY are aluminium blocks not cast iron like the AHW

I think this will be a bit of a difficult hybrid

People normally marry an AFH head to an ARC or AVY block (the 100bhp engine which is almost identical)

The AHW 75bhp block was more commonly used on the mk4 golf
---
Thanks for the reply.
There's no difference on bore size (both are standard 76.5mm, the extra capacity is from a longer throw crank) so the cylinders and head will seal without issue.
I've spent quite a while looking at pictures of head gaskets and they look near enough identical, however the gaskets for both engines have a slightly different part number but that could be down to thickness or material.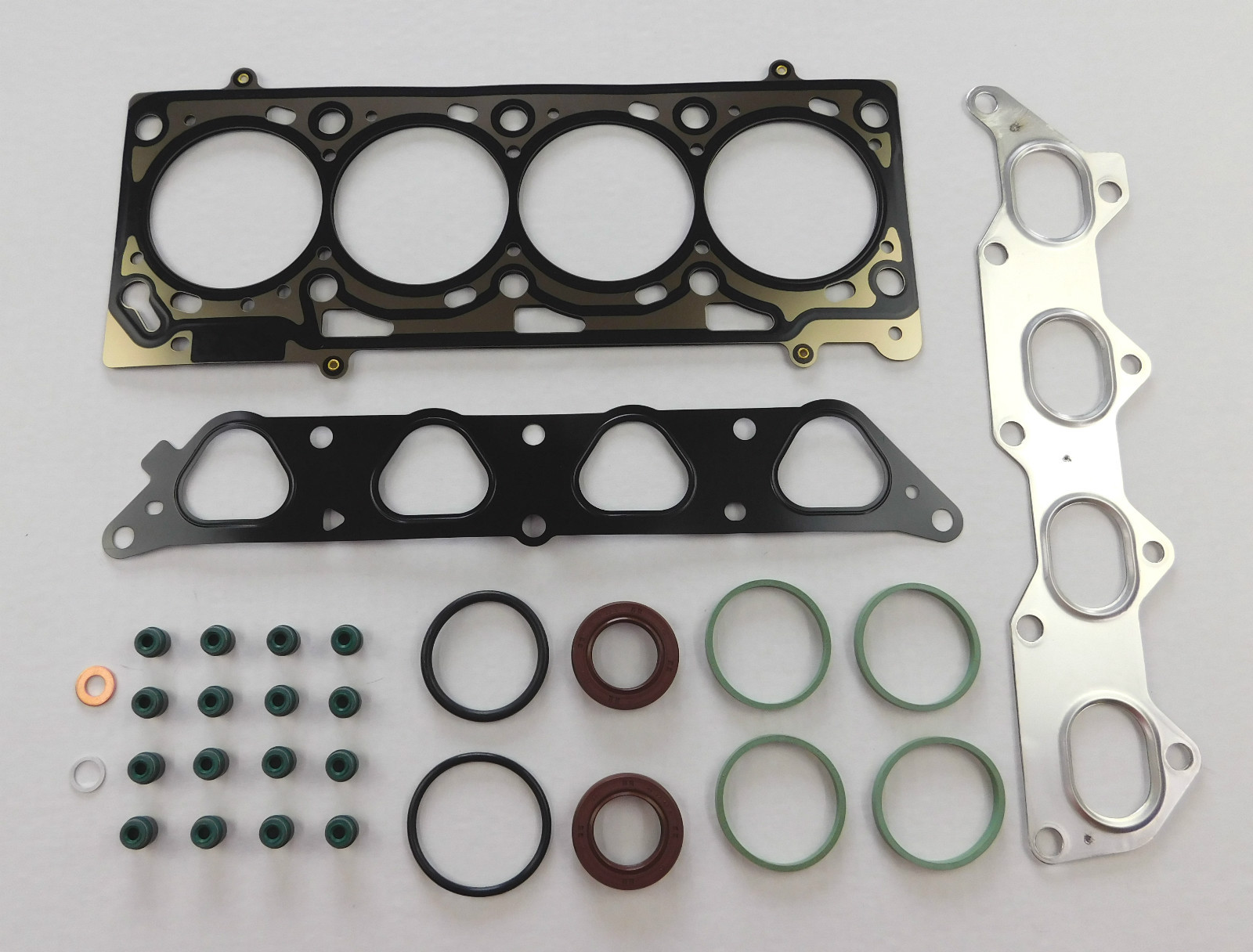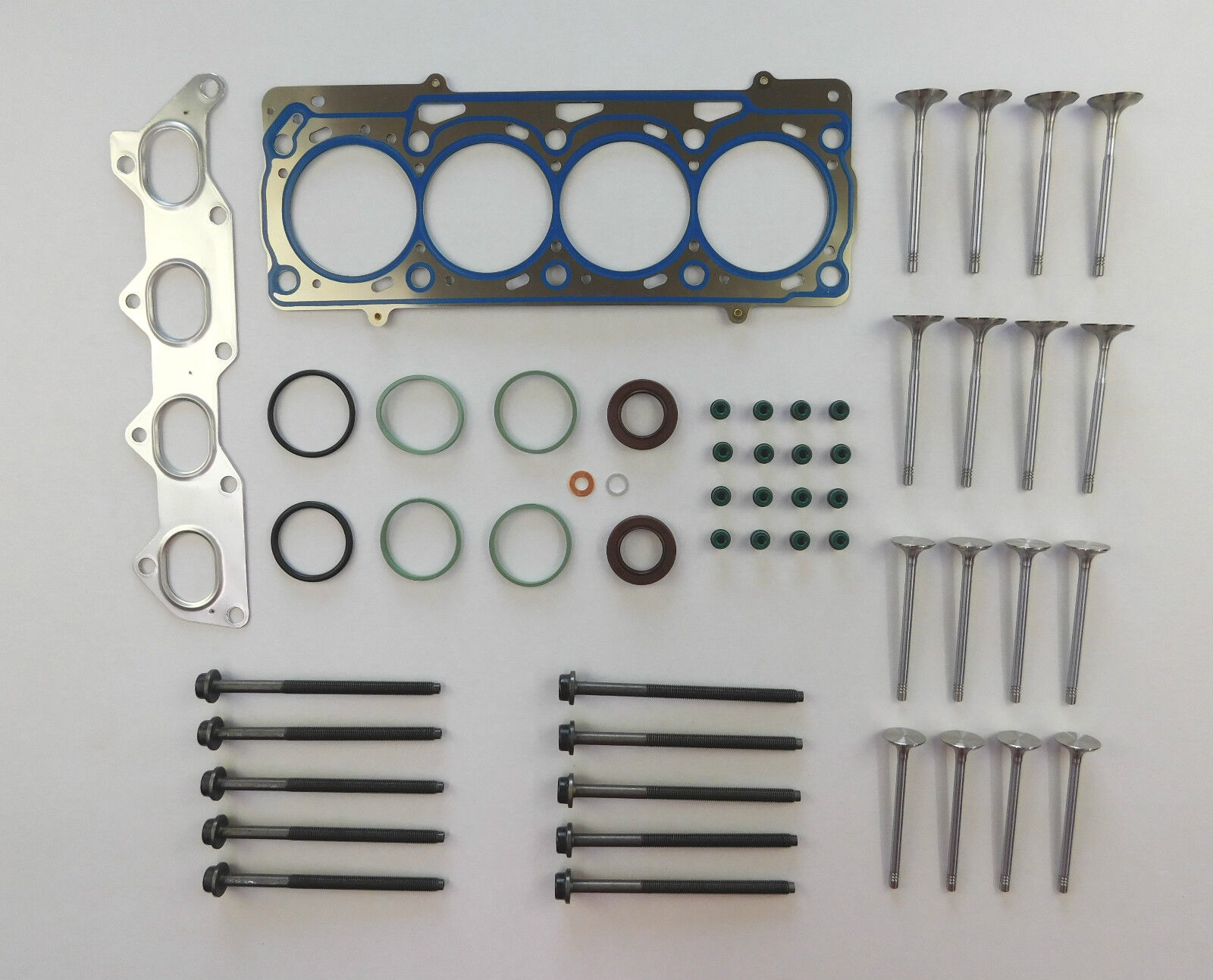 I suspect if you're daft enough, it's doable but somebody's bound to have thought of this before and gone 'don't be stupid' or similar
---
AVY bottom end, full GTI exhaust system and inlet manifold organised.
We'll see how it goes
---
Wanted to feedback on this.
1.6 AVY bottom end fitted to AHW top end and running beautifully.
It's all a straight swap other then the water pump (you need to use the GTI one) due to the block being iron rather than aluminium, a lot of the bolts going into it are shorter. Use GTI headbolts and shorten the gearbox to block bolts and job done.
Easy peasy, lemon squeezy as they say
---
Site Admin
Posts: 14458
Joined: Sat Nov 11, 2006 5:29 pm
Drives: 91 Golf GTI, 01 TT 225, 67 Q7
Location: Poole, Dorset, UK.
Contact:
Thanks for updating us
I'm glad it was easy!
---
Hi really like the idea off this basically marking a bullet proof engine. Did you have to use the ARC sump or the AHW sump.

Thanks Adam
---
Hi
I used the aluminium sump, it'd have been rude not to
---