Hi all,
Over the past couple of months i have been speaking to Samco regarding making a set of hoses for our cars.
I have finally had some feedback on the hoses.
Need to generate some interest so if you are interested add your name and colour you would want (Red,Balck or Blue) then we can go from there.
See below the message from them today
"Good and bad news with the hoses I'm afraid, the good news being we are able to manufacture some of the coolant hoses which will consist of the main upper and lower radiator hoses along with the hose which comes off the electric water pump and back to the plastic "T" plus the two small expansion tank hoses. This we would call the coolant kit which we would retail at £132.15 + VAT.
Now the bad news,
I would need to sell 30 of these kits before I could look at the remaining hoses you sent in which we would group together and call the ancillary coolant kit.
Retail price for the ancillary kit would be £121.94 + VAT but I would need to sell 46 of these kits to cover tooling costs"
Cost of the coolant hoses are £132.15 +vat (£158.58 inc) + £8 delivery (uk maninland).
Standard Red, Blue or Black (other colours available at extra cost)
The discounts available are:
5 People = 15% = £112.33 + Vat & Delivery
10 People = 20% = £105.72 + Vat & Delivery
15 People = 25% = £99.12 + Vat & Delivery
20+ People = 30% = £92.51 + Vat & Delivery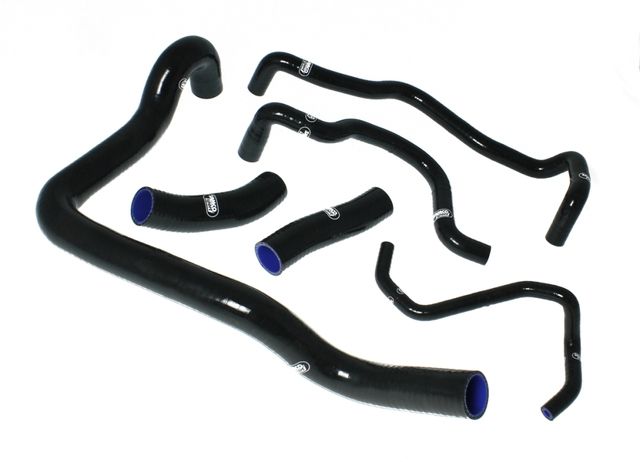 Thanks