Connect with your social network account
hi, new on here seems a very handy site.
heres a pic of my mk1 polo, its done 38k and has polished compomotives on it. i plan to lower it for the summer and genarally clean it up a bit. click on the pic for a bigger version.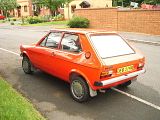 this is our other polo, its a rather nice mk4 16v in satin silver with bbs solitude wheels on, had it nearly 2 years and its fair to say that its a minter. covered 45k and its got full vw history. totally standard in evry way.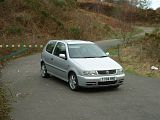 thanks for looking.
---
New
Posts: 2
Joined: Tue Apr 05, 2016 9:56 am
Drives: N/A
Location: London
Hello,
Do you still own the red VW Polo? I'd love to chat to you about his if you do as I work for ITV and we're currently making a brand new car series and we're hoping to feature a red Mk1 Polo.
If you're able to give me a call on 020 715 73821 or e-mail on
myles.warwood@itv.com
that would be great.
All the best,
Myles
---
New
Posts: 10
Joined: Sat Jul 21, 2018 12:37 am
Drives: T5GP BiTDI 4Motion
Location: Melbourne Australia
---