Connect with your social network account
Bronze Member
Posts: 134
Joined: Tue Mar 20, 2012 4:25 pm
Location: Nottingham, East Midlands
Not posted much since I've been on here, more watched from a distance
But making some progress on the car so thought I'd share it and maybe get some more ideas.
Car started off like this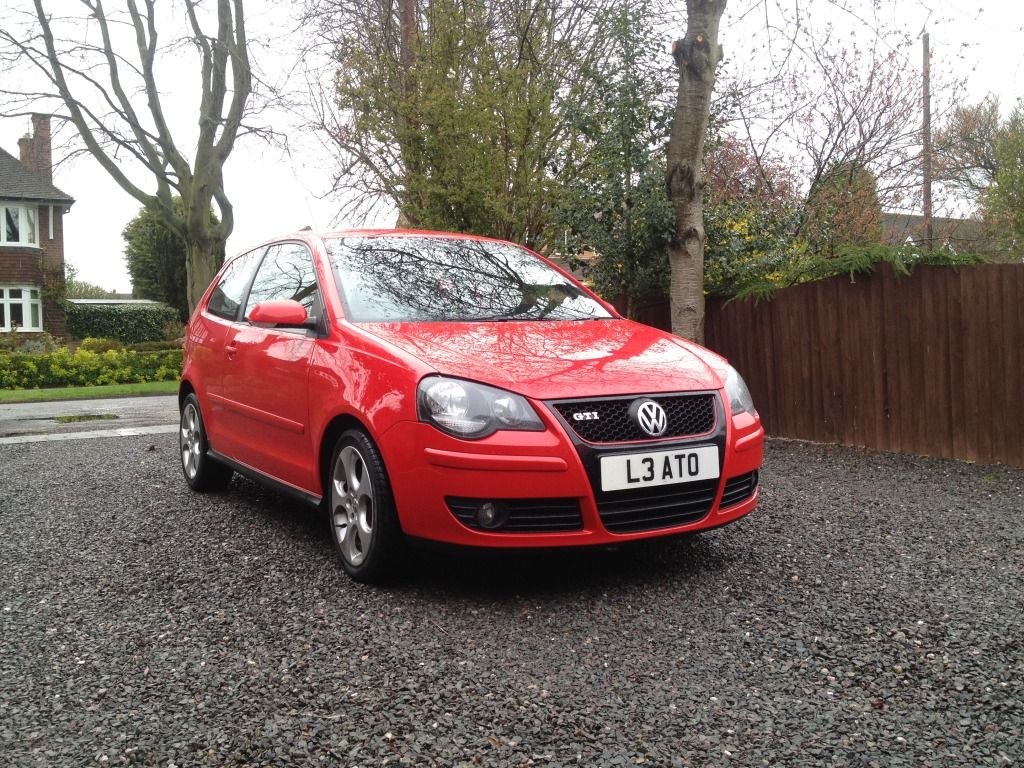 51,000 miles, stage 1 remap, recirc valve and pipercross panel filter, leather heated seats etc.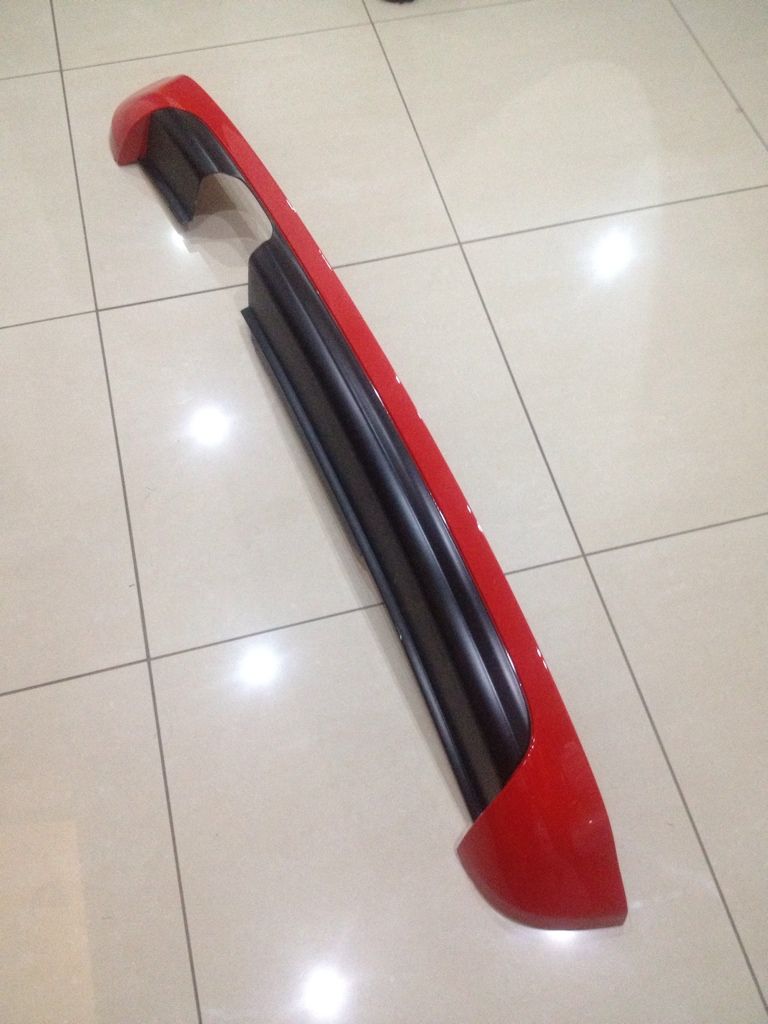 Bluemotion rear valance bought from KC in white, had it sprayed in red (FOC - not what you know it's who you know!)
Before: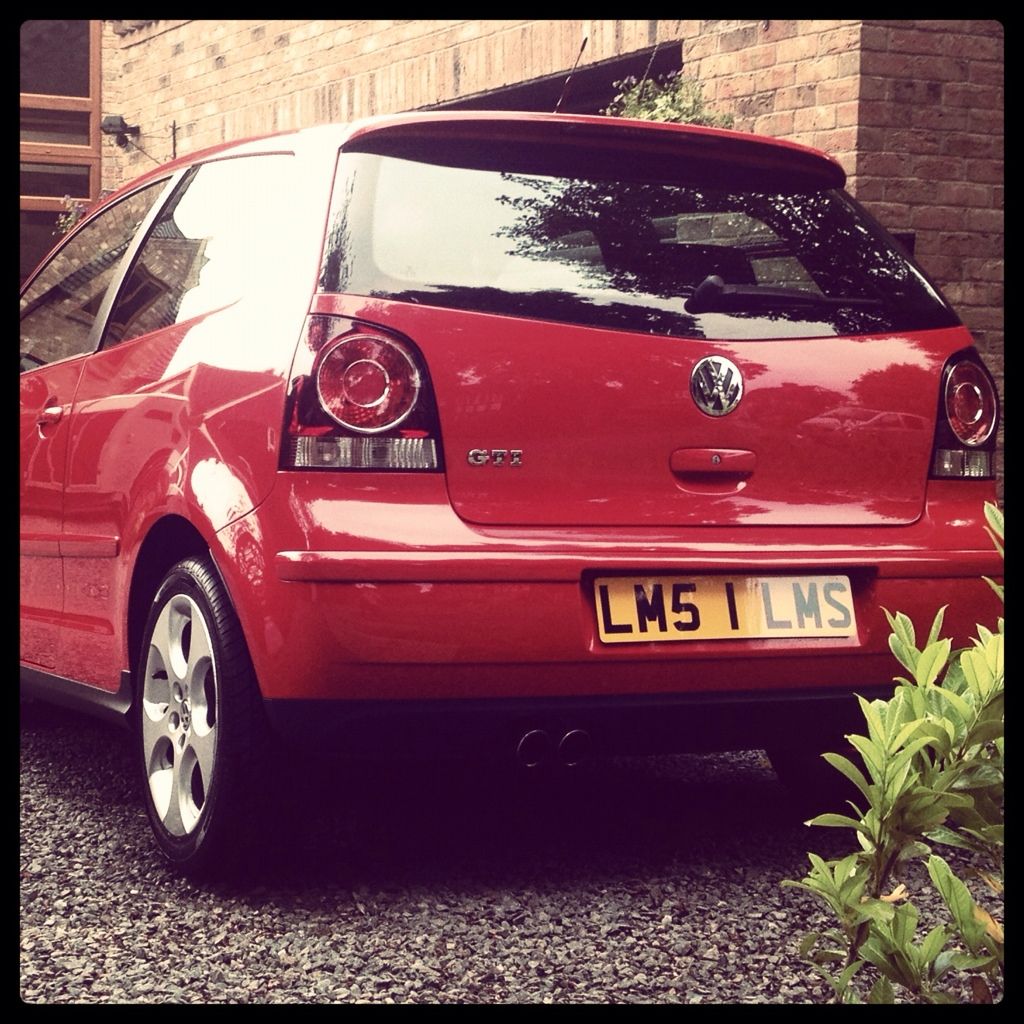 Excuse the gay Instagram picture
After: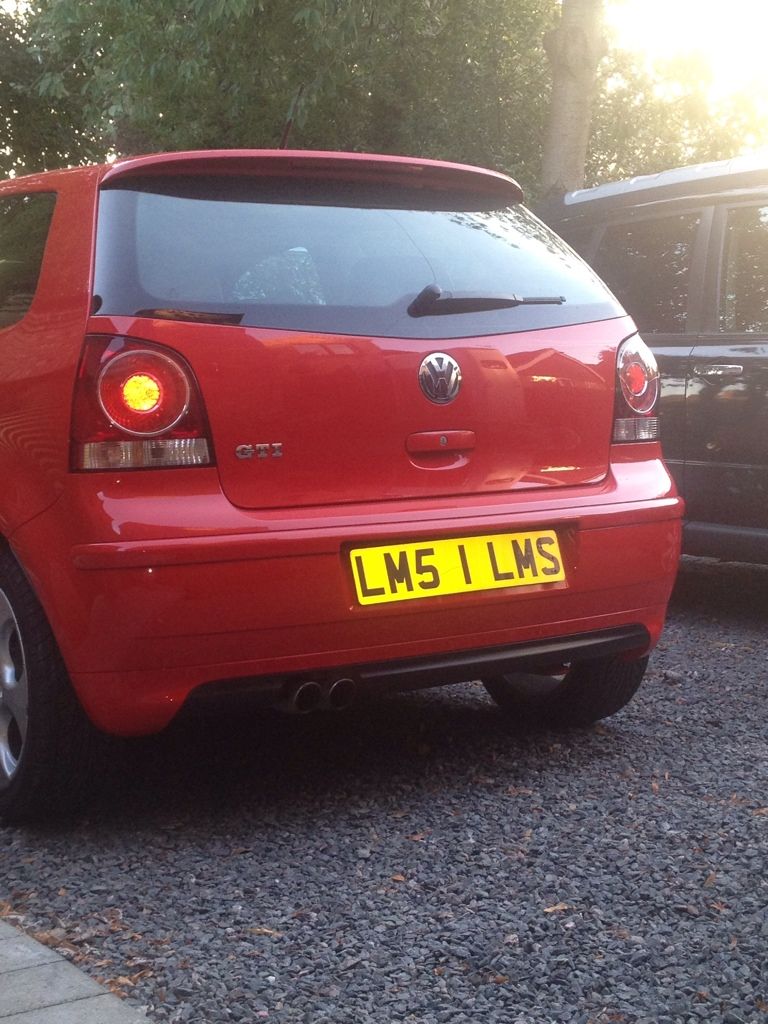 My private plate is also fitted now.
Next was coilovers, managed to pick up a second hand set of APs that had only been used for a month including new top mounts and shorted ARB droplinks for £350 which I thought was a good price.
Fitted these at the weekend, got some tweeking to do and need to get tracking etc done but this is how it stands at the minute: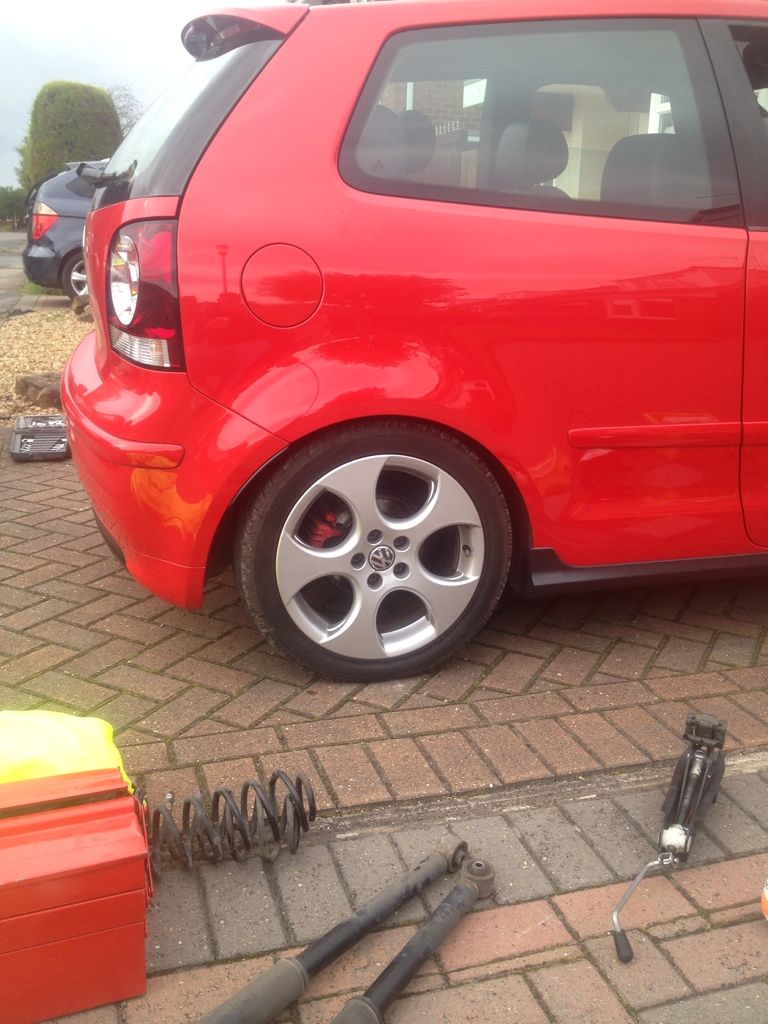 Rears with the adjusters taken out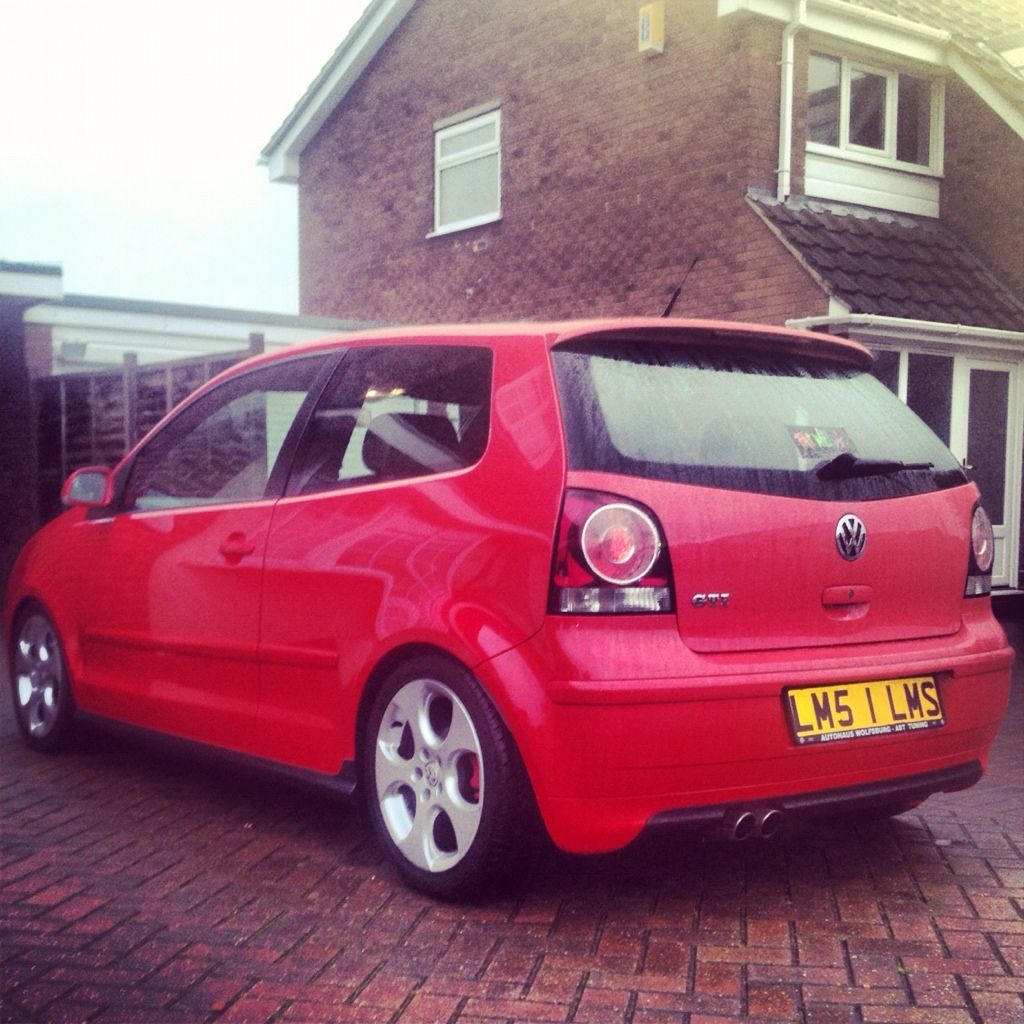 Also fitted number plate surrounds and a Fat Willy's surf shack sticker which I got on my travels.
Future plans are: Take it to R-Tech to get the stage 1 re done as the one on it at the minute wouldn't be a smooth curve if I had it on a dyno, doesn't feel quite as powerful as a stage 1 should.
Wheels - unsure yet, thinking Porsche but that's been done a lot now, any suggestions?
Rate and slate welcome.
Thanks for looking
---
Looks really good mate, i like the polos in red, was my 2nd choice after black
Fat Willy's good choice i ment to get one on the last day of my holiday but there were closed
as for wheels Rotiforms TMB's
---
Bronze Member
Posts: 134
Joined: Tue Mar 20, 2012 4:25 pm
Location: Nottingham, East Midlands
Yea tbh red wasn't my first choice when I bought it but it had the extras on that I wanted, now it's really grown on me. Just googled those wheels, definitely impressed, will have to keep my eye out for a set. Yea I wanted a sticker when I was on holiday but never managed to, you can get them off the website for £1.50
---
I think the whhels are all custom made though so cost ££££££
I might just do that now, i know what you mean someones spec and all round car outweights colour
its looking really clean though mate, got any other ideas for it yet?
---
Bronze Member
Posts: 134
Joined: Tue Mar 20, 2012 4:25 pm
Location: Nottingham, East Midlands
Yea I had a quick google, gorgeous wheels but cost in excess of a grand :/

Sort out the remap, maybe get some spacers for the time being while I'm on standard wheels cus they look a bit lost in the arches then get some new wheels in the next few months. Other than that I'm not too sure, maybe a miltek but not really interested in going down the stage 2 route due to fuel economy. Have you got a thread for yours?
---
Yeah i would love them but as you so abit pricey,
Yes mate, its in the 9N3 section, "Black and Purple Polo GTI"
hopefully lots of updates-ish going this weekend depending on the weather
---
---
---