Connect with your social network account
New
Posts: 2
Joined: Mon Jan 30, 2012 8:01 pm
needing abit of help with my car, i am currently doing automotive studies at college and have purchased a 1983 polo mk2 coupe. slight problems, welding is needed on the sills nothing i cant handle, carburettor has a flat spot and cuts out unless you keep a decent bit of revs, unsure weather it is a coupe s or just a standard coupe? it has the red line around the grill and body and interior and has the rev counter instead of the clock and was listed on the website as a polo coupe s?
http://a6.sphotos.ak.fbcdn.net/hphotos- ... 3123_n.jpg
http://a4.sphotos.ak.fbcdn.net/hphotos- ... 3689_n.jpg
http://a5.sphotos.ak.fbcdn.net/hphotos- ... 4985_n.jpg
THANKS
---
Bronze Member
Posts: 178
Joined: Sat May 07, 2011 4:28 pm
Welcome... It's a bit quiet on this bit of the forum.
Nice car though.
I'm under the impression all S's were badged as such. (can't remember if the word "coupe" was in red, or just the "S" ... the "S" certainly was!) and would have had the 13" aloys like these:
(forgotten the name)
Carb issues are always fun! I assume it's got a Pierburg carb... They tend to suffer with auto choke issues (though there were manual choke ones too) Where abouts are you? If you're round the east mids, I could point you towards a good carb guy.
---
New
Posts: 2
Joined: Mon Jan 30, 2012 8:01 pm
manchester, northwest, i was thinking about looking round some scrapyards and seeing if i get lucky, also my dad was saying sometimes they just need a good bit of carb cleaner and revving. cheers
---
Bronze Member
Posts: 178
Joined: Sat May 07, 2011 4:28 pm
That's a good place to start... as is checking/changing/fitting an inline fuel filter (clear plastic kind - then you can see if any grot gets in) as they often suffer with fuel tank/filler neck (integral neck and tank on these) rust issues... It's one of the main causes of issues- rust in the fuel.
---
New
Posts: 3
Joined: Tue Jun 05, 2012 4:04 pm
looks nice that! same as the one im scrapping due to rust unfortunately! deffinately looks like a coupe s to me, they werent all coupe s's back then, only after 1985 or 1986 i think they were all coupe s.
heres my one i had, i was in the middle of fixing it up to go back on the road but found to much rust to be safe for use. very similar!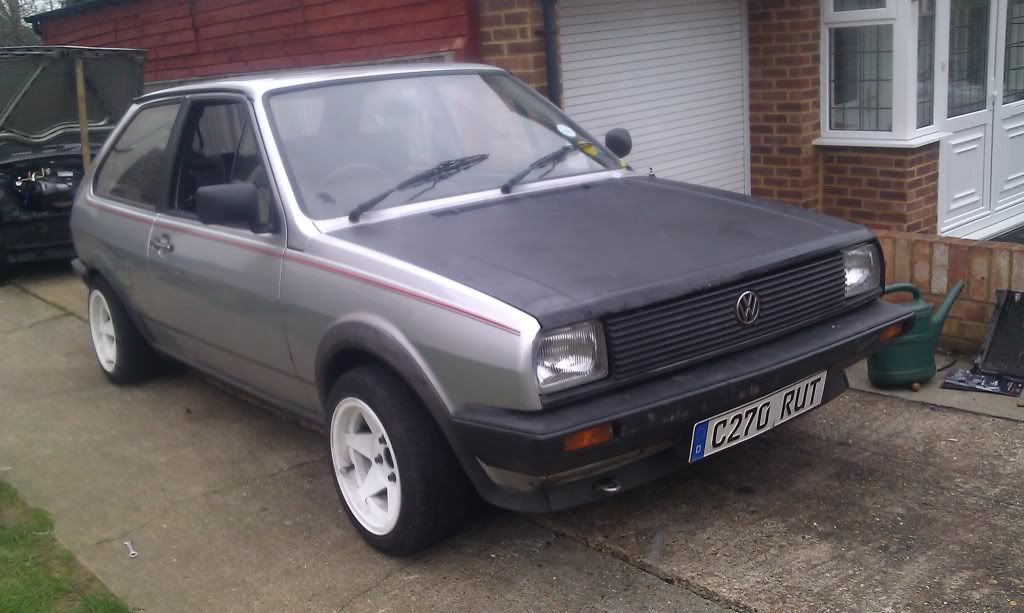 the running problems with the carb may be down to a worn rubber carb gasket, there just under £20 from GSF.
the fog lights are rare! look after it.
---
New
Posts: 9
Joined: Sun Sep 02, 2012 6:32 pm
Location: Southampton
Updates are a must, sounding like a nice project!.......
---