Connect with your social network account
It all started 3 years ago...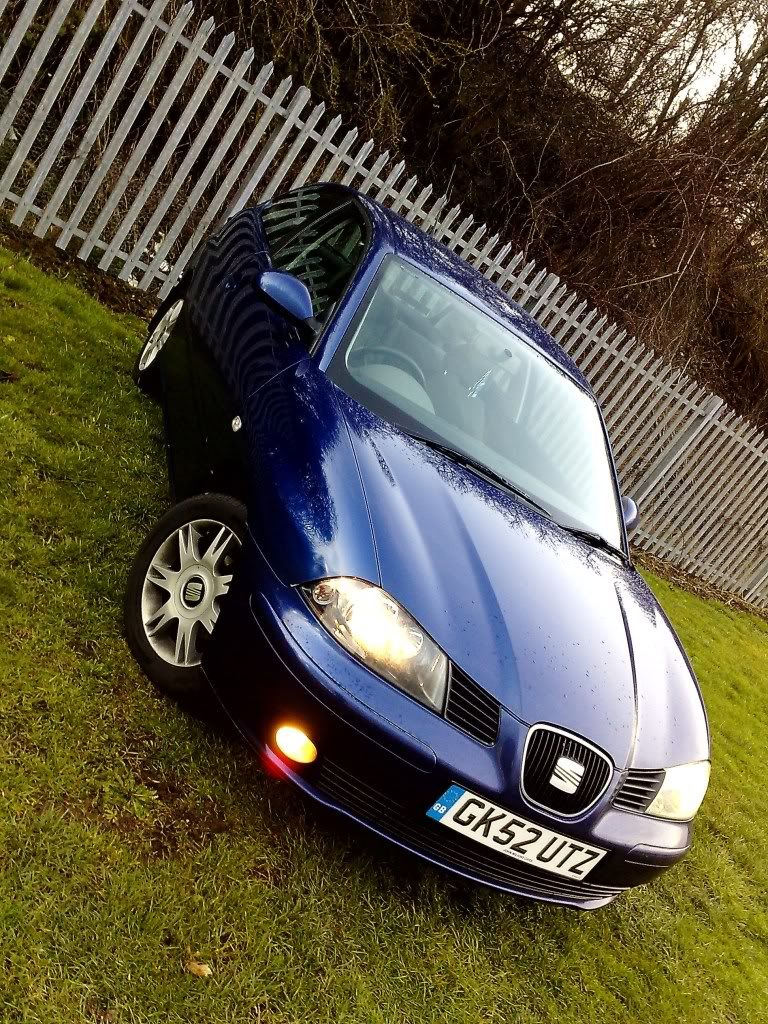 A 1.4 SE Seat Ibiza 6L Mk4 in Imperial Blue, bought as my first car as a nice little run about. Went through many little modifications and many...many subwoofers (as all 17 year olds seem to
)
Then after landing a rather cushty job at Millbrook Proving Ground the plan was hatched to give it a new heart, I didn't fancy trying anything too special so found myself a Cat C Ibiza Cupra donor car and had Midlands VW slip the low mileage 1.8 20v T (180hp) engine in my SE.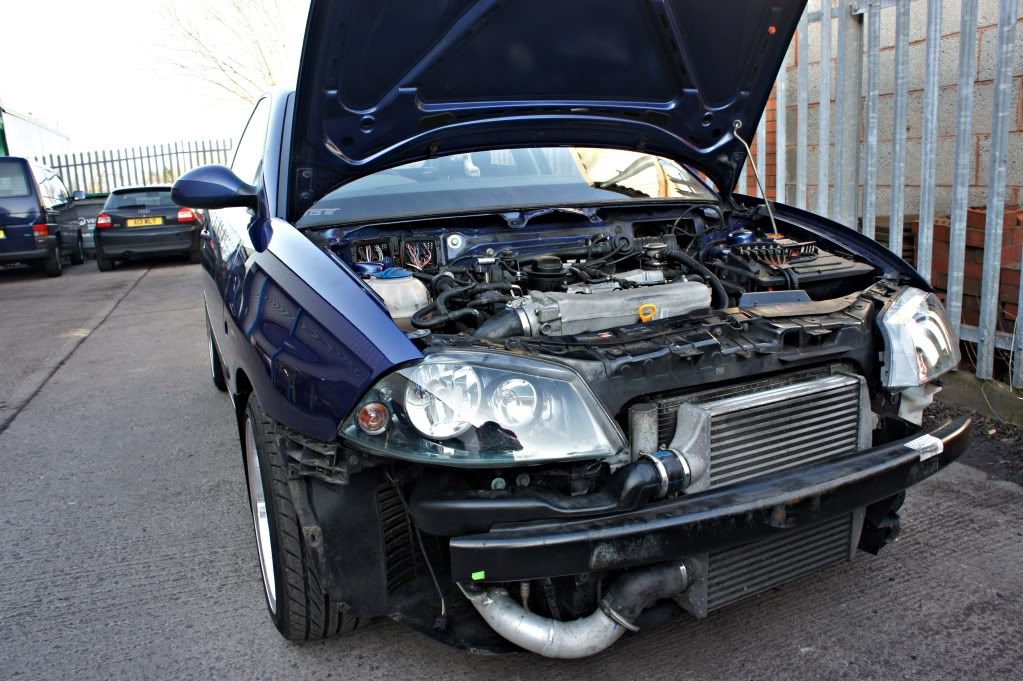 She grew Lenso BSX 16x7.5J alloys in white and chrome at the same time
From then she's had a Pipercross induction kit, Milltek de-cat exhaust system and APR Stage 2 map, alongside a nicely stripped out interior complete with OMP bucket seats and TRS harnesses. Running 240hp now...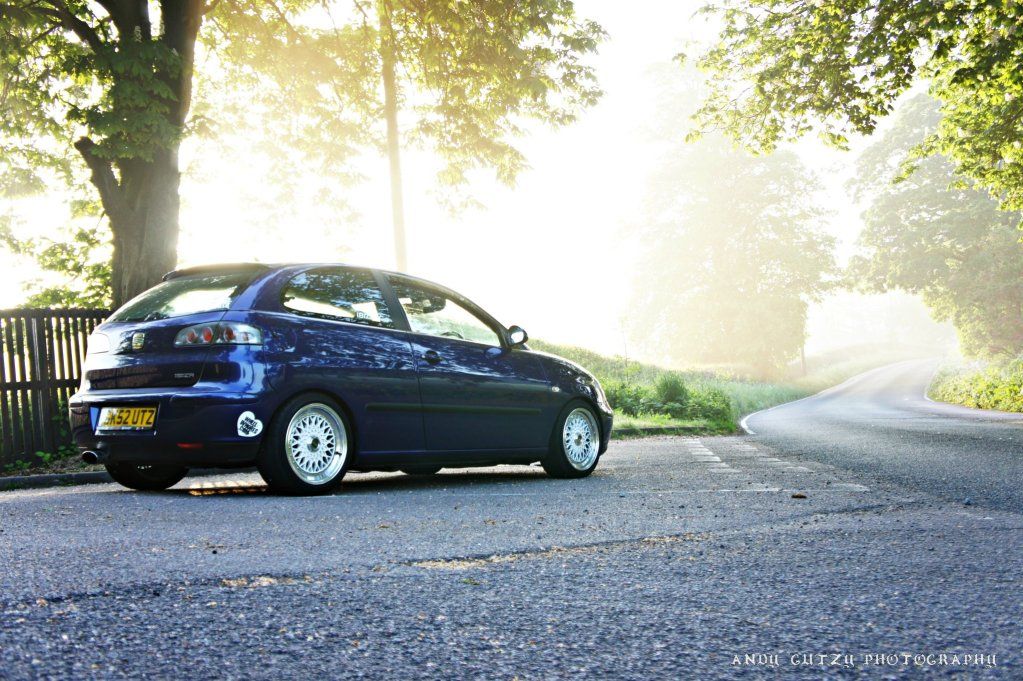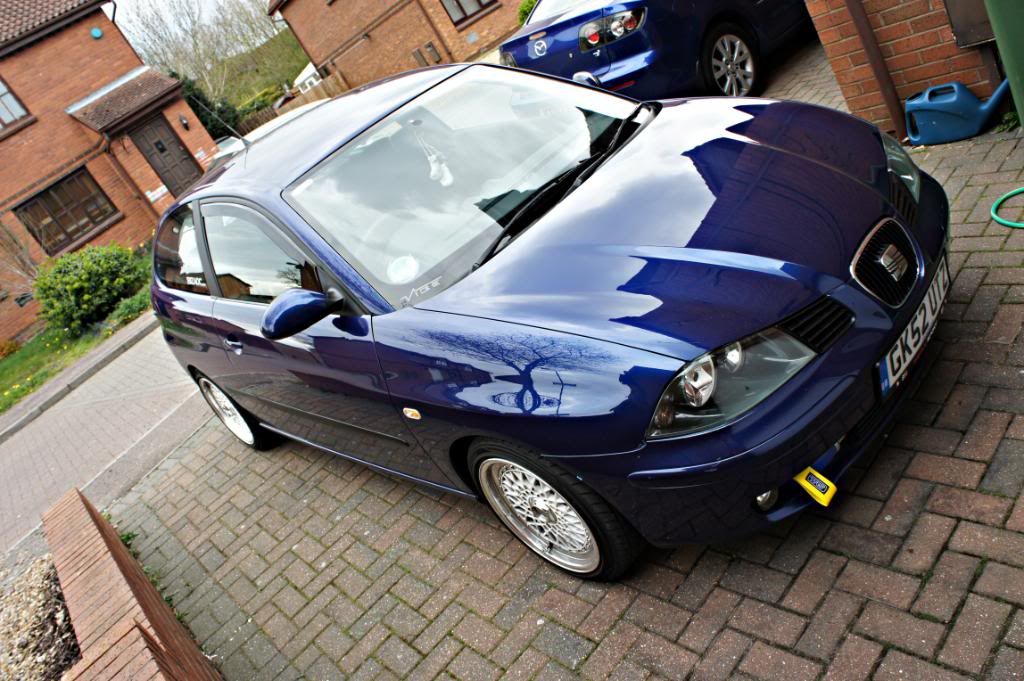 Full Spec:
1.8 20vT 180hp engine,
APR Stage 2 Map,
Pipercross Induction Kit,
Milltek DeCat Exhaust System,
OMP ARS bucket seats,
Forge Splitter D-V,
Lenso BSX wheels,
Yokohama S Drive tyres,
Fabia VRS front brake setup,
Ibiza Cupra Brembo rear brake setup,
JOM Coilovers,
Seat Sport intercooler.
The next steps:
APR Stage 3 Turbo Kit (GT28RS),
APR R1 Recirc Valve,
K-Sport 330mm 8 Pot Front Brake Kit,
Rota Torque 17x8J wheels (for brake clearance),
Federal 595 tyres all round.
Thankies for looking, c+c appreciated
---
---
---
Bling Bling Diamond Member
Posts: 4143
Joined: Mon Dec 08, 2008 9:20 am
Location: North Wales, Denbighshire - Drives 255bhp EP3 Type R!
Looking Good Mate
You do kind of loose the sleeper look with those intercooler pipes on show though
---
Silver Member
Posts: 371
Joined: Mon May 16, 2011 10:38 am
Location: huddersfield
Contact:
looking good bet you beat a few big cars with that lol .... where did you get the seat sport intercooler ? i have a polo gti 1.8t and have herd the seat sport intercooler is better than the one for the polo
---
cool ibiza! the future brake upgrade plan should prove interesting, big calipers
---
sweet ibiza, like the colour too
---