Just thought I'd stick a bit up about my daily Fabia workhorse/accidental demo
Picked this up brand new last year as my mk2 Golf was getting ruined using it daily so time had to come to accept defeat and take it off the road, the Fabia was sat in the showroom at the dealer I used to work at.
Plan was just to run about it and get the mk2 back on the road for shows and nice days etc etc but with building Only Charged Dubs I've not had the time let alone the money to even touch the mk2
As you all probably know, leaving a car alone is very hard, so before I'd even put 1000 miles on it I'd de-badged it, removed the rear wiper and fitted Weitec coilovers, then a month after this I took it to Holland for MIVW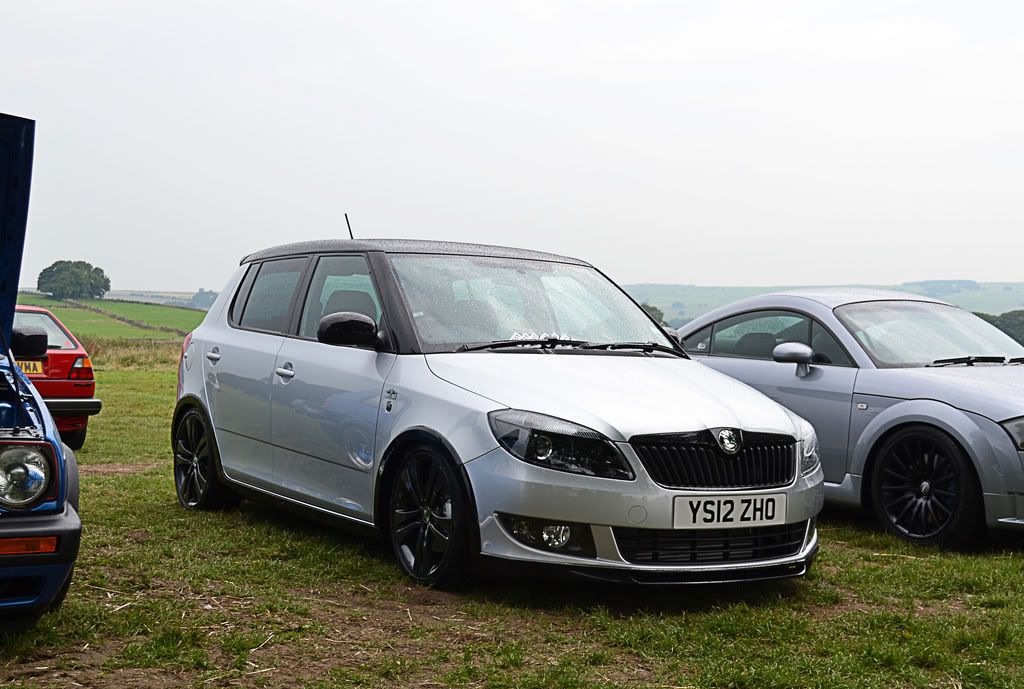 Xenon's then got fitted as the standard bulbs in the projector lenses are just tosh!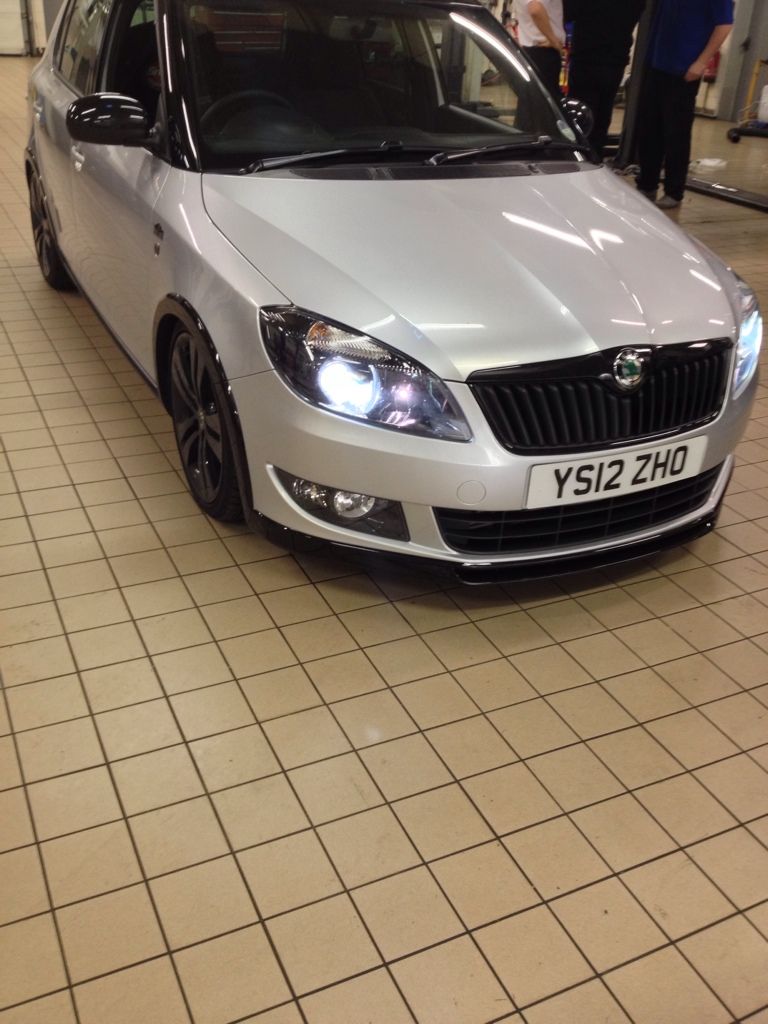 Then apart from someone bumping into its front bumper which gave me an excuse to smooth off the toe eye cover not a lot happened and I thought I'd leave alone.
I got asked by a couple of local customers about if I was interested in fitting air ride to their cars, the first supplied the kit so was just a simple fit it and let him sort his boot out, the 2nd was what pushed me into supplying air ride and for me to bring a friend in to help out with boot builds and fabrication which is whats really kicked things off for OCD.
The car we did is Tom Walton's mk5 Jetta with full boot build, from that I got a contact who supplies Rotiform wheels and how could I say no? So I picked up a set of 17x8 cast NUE's at Ultimate Dubs start of this year.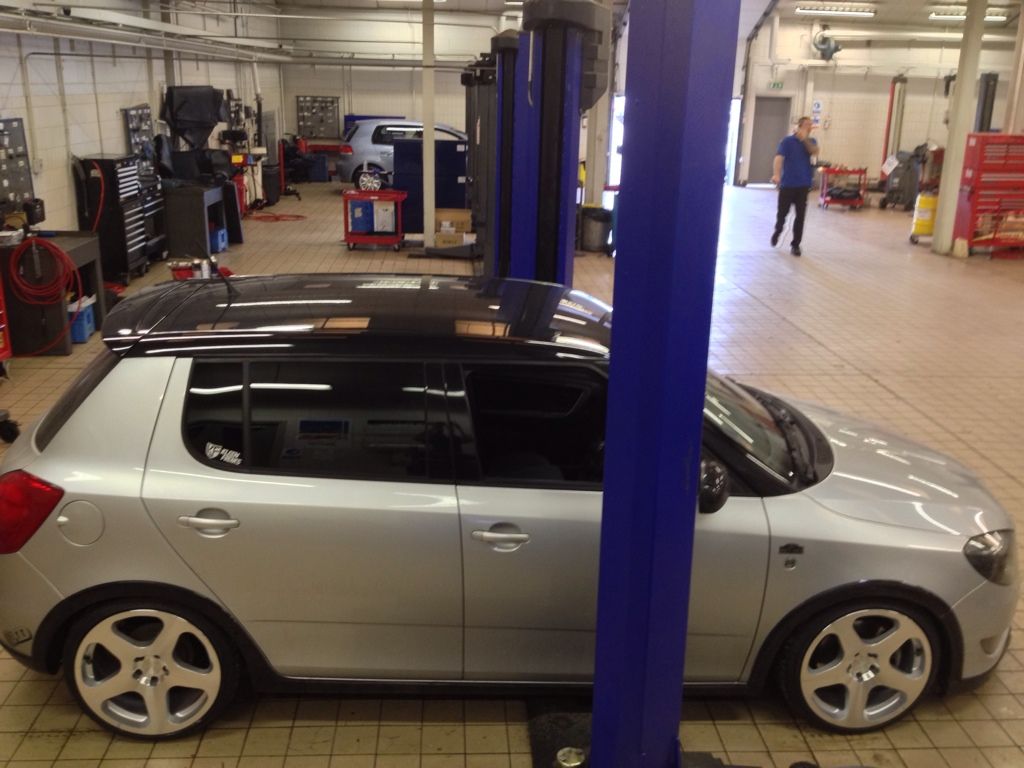 On show inside at Elsecar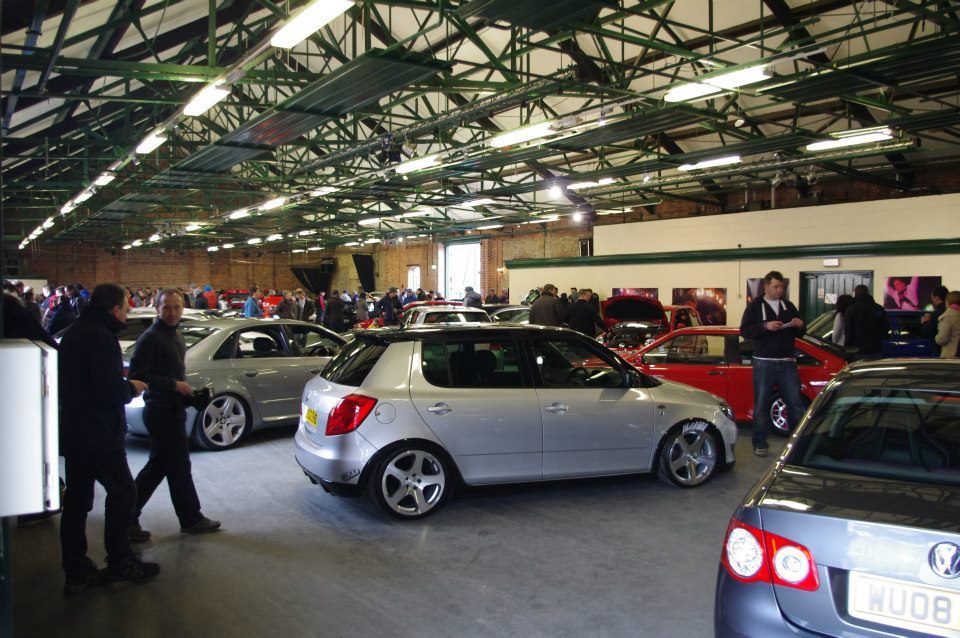 The next step was always going to be air from here! Not just as demo of what we can do but to make the car usable again
With me doing so many trade stands at shows this year I couldn't get everything in the car with me and my gf without it just scrubbing like mad! So decision was made and I ordered AirLift Auto Pilot V2 but with a 4 gal pancake tank and an Air Zenith compressor, I've never looked back at all! The kit is great, only issue I had was no-one was doing decent low bags for the Polo/Fabia/Ibiza/A2 platform, so with a bit of playing and testing we decided to take on getting AirLifts mk4 Golf XL Slam kit to fit.
This has then moved us to create our own custom top mount plates so all same platform cars can run the affordable mk4 golf front bag kit, the rear is on the mk4 tapered sleeves with our own bracket kit to try and get it as low as possible, it's not quite as low as I'd like so we're still playing options and what we can do here.
Anyway, enough talking, here's the pics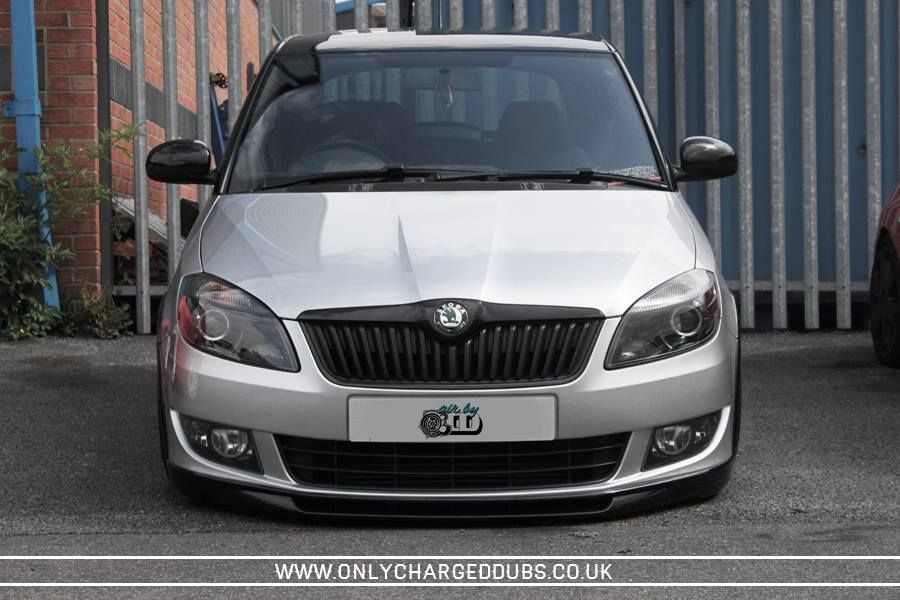 [/URL]