Connect with your social network account
Thought I'd post a few photos of my Boyfriends G40
I love this car to bits. it's so much fun!
170 BHP
Spins in 1st and 2nd, and third when its wet
Mint Condition
Alarm (will check what with)
side Indicators smoothed and moved to front bumper
Alpine Headunit
Electric Windows
Sunroof
When I first met him he really wanted either a GTI or a G40, he ended up finding a GTI and buying that, He then sold it to me last year, and stumbled across the G.
We went to see it, with no intesions of really buying it (least thats what he said, i knew deep down hed love it straight away and want it lol)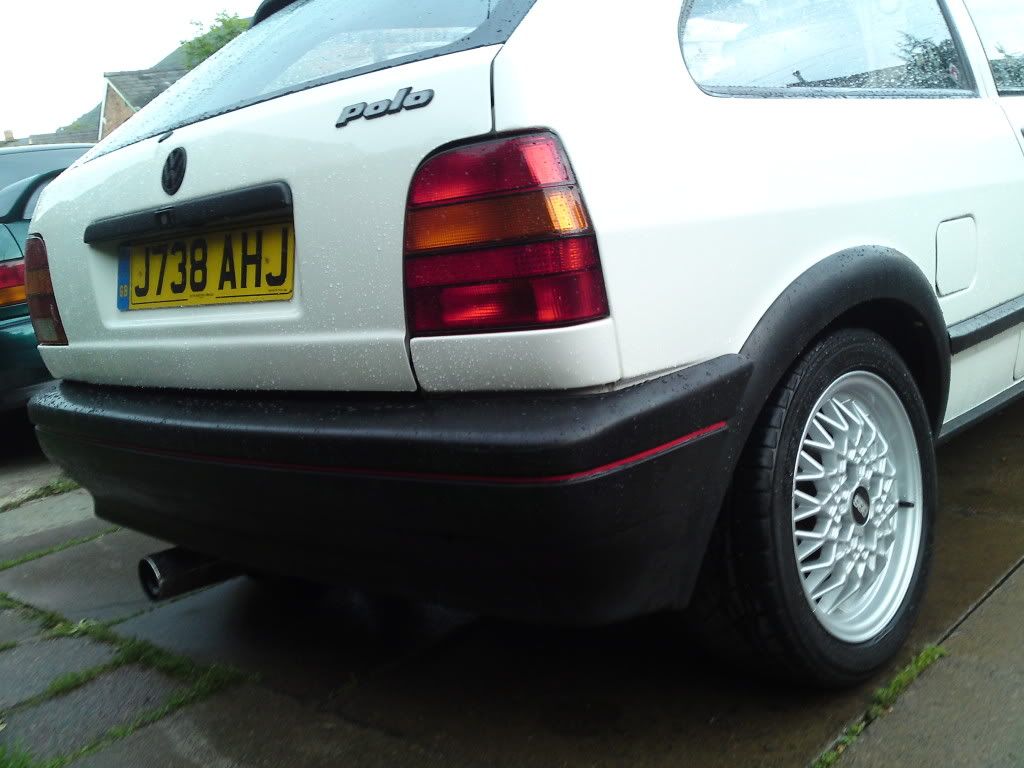 Its had masses of Work done, The night he first got it I brought A black folder and a handful of packs of plastic wallets and sorted all the service history into order.
And its still hard to fully understand just how much work has gone into this car.
its had 11 owners, all of which you can find in the service history, and all of which have each spent a lot of money.
the 5th/6th-ish Owner Karen got it featured in VW Motoring Magazine in 2004
(I managed to get the magazine for Jack as a suprise chrsitmas present
)
it was already far from standard and was already a few more BHP above standard.
But it was the owner after that, I think its Tom. who did all the work to get it to 170BHP.
Jack brought the G off a chap called George who had owned the car for about 2 years.
he gave it a full body respray in the original colour Alpine White
and also refurbed the wheels. which now i think of it arnt the orginal ones, theyre an inch bigger i think.
Since Owning :-
• G40 Badge on the front
• New Debadged Grill
• Interior Back in
• Seat Belts
• New Manifold (and whilst it was in, cambelt and so on was done just for the sake of it)
• New Exhaust
• Full extensive detail
• New brakes! the other ones were track ones and they were scarily bad for daily driving
• Snooper!
• Rear Lights without the white bit
• Rear Polo Badge sprayed Black
• Pressed Plates
Plans :-
• New tyres!!!!
• MOT
• Alcantara Dash
• get it to a few shows!!!!
other then that the car is pretty perfect!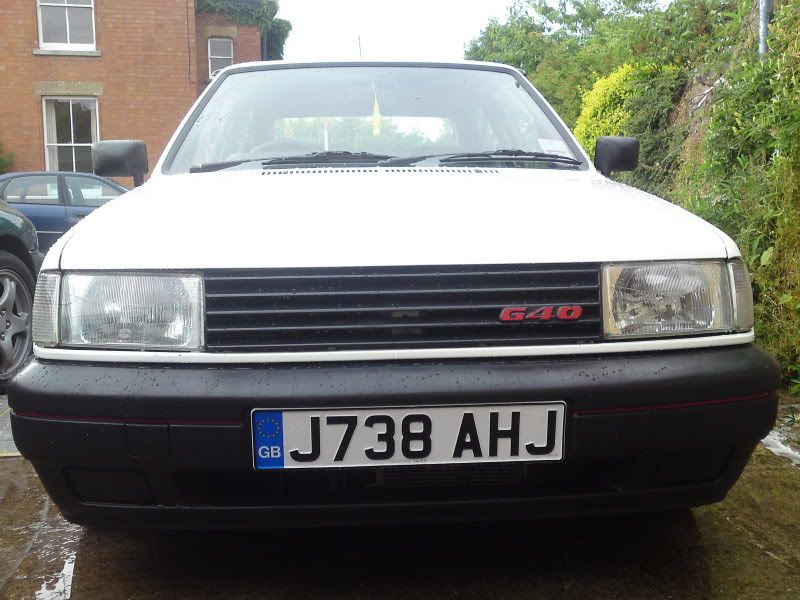 ---
Bling Bling Diamond Member
Posts: 4143
Joined: Mon Dec 08, 2008 9:20 am
Location: North Wales, Denbighshire - Drives 255bhp EP3 Type R!
Lovely looking G40 and has clearly been well looked after over the years!

I would love to get one of these one day but its so hard to find a good one.

When you say its had a new Manifold I pressume that's Inlet manifold? its just the exhaust manifold on the engine pic looks pretty old
---
That is an amazing example of one.. my friend has one.. the most fun i've ever had in a car.. Every body thinks its old and slow lol
Will get one one day
---
Cheers for the comments guys!!
Oops didn't realise how old that photo was. That's the old manifold, he brought it knowing that it needed replacing. But Lordy what a annoying job! One of the bolts broke off in the head. And also the manifd was trapped in there anyway by a bracket on the supercharger.
It's deff a sleeper. The amount of people who go to over take or tailgate. Only to be left in a cloud of dust
So much fun
---
I will own one one day.

It's a promise I made to myself when I went from a mk3 CL to a GT and found out how much fun that was with the tiny 80BHP I seqeezed out of it...
---
that looks clean as, well done!
---
New
Posts: 3
Joined: Sat Apr 08, 2017 2:32 pm
Drives: 86c gt,86c 1.0,t4+daily t5 174-2.5
Location: Ireland
Looks a minter,
!!
---