Connect with your social network account
New
Posts: 4
Joined: Fri Sep 14, 2018 10:48 pm
Drives: Polo 6r 1.6 tdi ex 75cv
Location: Italy
hi guys, I have a 1.6 tdi 75cv polo shirt of 2010, the car has neither the automatic speed control nor the on-board computer, the instrument panel is this: (internet photo)
waiting to change the dashboard with one of the seat toledo (that's a mfa + right?), I started to change the levers behind the wheel with those with the cruise control and the trip, my old unit it's a :
6q0953503ec
the new:
6q0953503ej
the main controls work, obviously there is no cable for the trip nor for the cruise, I thought I had a little luck since my bcm is strangely a 937-087, via vcds tells me that I can activate it by check, the unit is compatible or do I have to dismount it to see if there are pins?, I bought cables and connectors from aliexpress to self build the wiring , the terminal N 907 647 01 / 000 979 009 for dashboard - bcm but what's the connector with the rubber that goes into the ECU connector (j623)?
with this dashboard connecting the trasto trip can I see example oil temperature and remaining km or not? (can the firmware be updated with the vag pro?)
on my connector are missing pins N 1-9-10-13-14-18 23 to 31,
for cruise:
26+29 ,27 ,30 ,31.
for trip:
18,19,23,24
right? sorry for all these questions, thank you so much in advance.
---
New
Posts: 4
Joined: Fri Sep 14, 2018 10:48 pm
Drives: Polo 6r 1.6 tdi ex 75cv
Location: Italy
hello guys, yesterday I installed the wiring, except the pin that goes to the ecu for reasons of time and because the mqs should be slightly different, the onboard computer works but except the bottom button of the trip (sw instrument too old?) , the cruise keys tested with the vcds and respond perfectly.
before I disassemble the ecu I have these mqs: N 907 647 01 000 979 009
those of the ecu should be: 000 979 030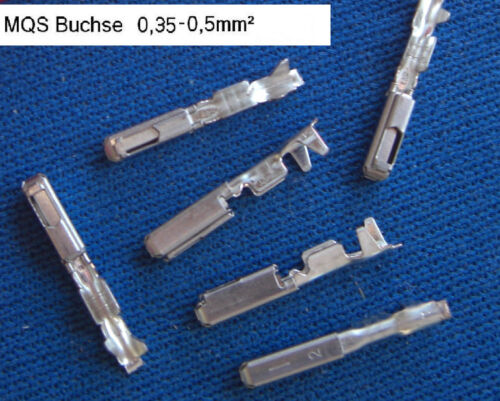 are the good ones I keep? thanks
---
Bling Bling Diamond Member
Posts: 4477
Joined: Sun Feb 24, 2013 10:20 am
Drives: 6R '13
Location: Earth ♥, Spain ☼
Contact:
---