Connect with your social network account
Bling Bling Diamond Member
Posts: 4143
Joined: Mon Dec 08, 2008 9:20 am
Location: North Wales, Denbighshire - Drives 255bhp EP3 Type R!
The March 2011 Polo of the Month winner is monk. Well done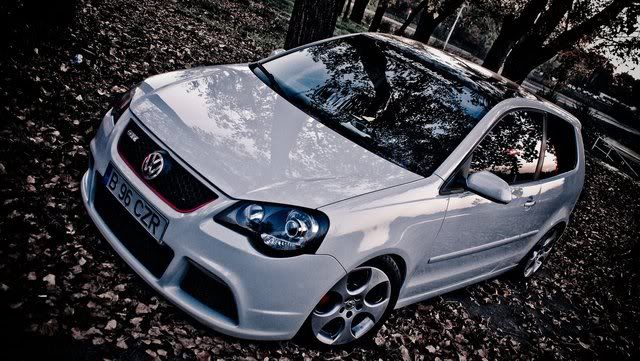 ---
Site Admin
Posts: 14336
Joined: Sat Nov 11, 2006 5:29 pm
Drives: 91 Golf GTI, 01 TT 225, 67 Q7
Location: Poole, Dorset, UK.
Contact:
---
Bronze Member
Posts: 105
Joined: Tue Nov 23, 2010 11:13 pm
Drives: old 6r GTI , now 6c GTI
Location: North East, 6c GTI
well done on winning great picture
---
Ben, are you a mod now?

Oh and congrats on winning monk, car looks superb.
---
Gold Member
Posts: 803
Joined: Sat Jan 01, 2011 5:55 pm
Location: Kernow - Drives: Black 6n2 Polo 1.0
---
Well done mate, thats a sick looking polo!
---
thank you guys... i hope, if you'll make the calendar next year, that you guys can send me one to romania....
btw, the little polo is for sale now... moving forward, sadly
---
Bling Bling Diamond Member
Posts: 2262
Joined: Mon Mar 10, 2008 5:09 pm
Location: 270bhp 9n3 1.8t cr turbo
well done you got a link to the hid retro things in head lamps gunna fit em to mine
---
---