Connect with your social network account
FOR SALE
Basics
Polo 9n GT TDI PD130
98,000 miles , car is now barley used doing around 3000 miles per year.
2 owners (including myself from 35,000)
Full Service History (Jabbasport & AMD Essex)
Cambelt & Waterpump changed at 60k
MOT due January 2015
Modifications
Jabbasport rempap (175bhp & 310nm)
Cupra PD 160 airintake with K&N Filter
KW Innoxline V1 coilovers (original suspension included)
New South Performance boost gauge in vent pod, illuminates with lights.
Volkswagen dash cubby box
Votex rear sun blind.
colour coded bumpers all round.
Cupra solid wishbone bushes
forge polished anti roll bar.
Bad bits
Stone chips on bonnet & scuff on passenger side door
handbrake arm on passenger side sticks on occasion (springs from VW can bit fitted to resolve for about £5.)
front alloys scuffed and could do with a refurbishment.
£3500
07870516261
Car located in Rainham, Kent,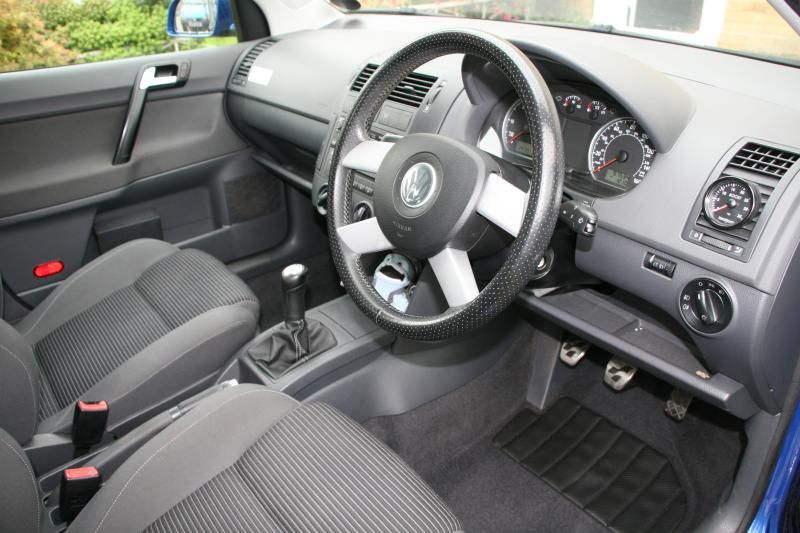 ---
---
Bling Bling Diamond Member
Posts: 2262
Joined: Mon Mar 10, 2008 5:09 pm
Location: 270bhp 9n3 1.8t cr turbo
---
GT Raven can you contact me please?
I am now own the Polo GT and would like to know some more history about it!
Thanks
---