Hello guys, I'm new to the forum and wanted to ask a couple of questions.
What I'm planning to do is to swap the dashboard from the 6n2 facelifted model to the 6N.
Before I do anything I want to hear other people's experiences, from people who have done it or know how to do it.
First of all my polo is not a 6N, rather it is a 6KV. It is a polo classic. Second, it is a diesel version with an SDI engine in it. Third is, it has an AC in it so I assume that complicates things a little bit.
I researched a bit and found a couple of forum posts about this, and few people have done it but as I saw none of them did that to a diesel.
My first question is, does it matter if I take the dashboard and interior dashboard loom from a gasoline car, will it fit my car?
The second question is, does it matter if I take a tachometer from a gasoline 6n2 car and put it into my diesel? Do I need to rewire some wires for everything to work or gasoline and diesel tachometers are completely different internally?
I read that I need tachometers from the 1998 year or so with white background. Fortunately, in my country those are really easy to find but only for petrol models, I don't think I will be able to find any of those for diesel models.
Because my car has AC I would like to keep that functionality. My question is, do 6n2 and 6n share the same firewall hole for AC pipes? I know I need to buy the whole ventilation duct from the 6n2 but will my AC fit inside it and be compatible with the hole in the firewall?
As for the wiring, I know there are a lot of things to be rewired but I have all the tools for soldering, splicing, and other things required for the wiring and I'm pretty comfortable doing it so there wouldn't be a problem with that.
This is how my dashboard looks in my polo. It has the same tachometer and has power windows also (picture from the Internet)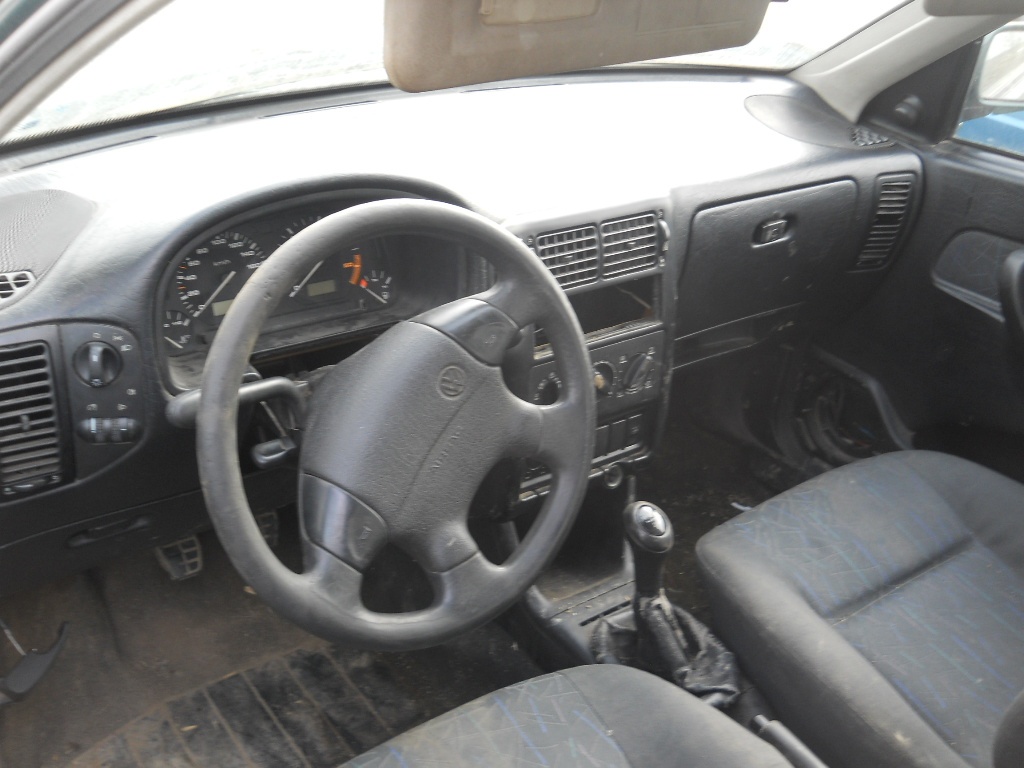 This is the dashboard I want to put in: