This detail was done a while back, it's just taken me ages to get it together!
Here's the car in Question, Rhys Yellow Mark5 colour Concept.
Still a work in progress at this point (his proper wheels were set to go back on etc etc)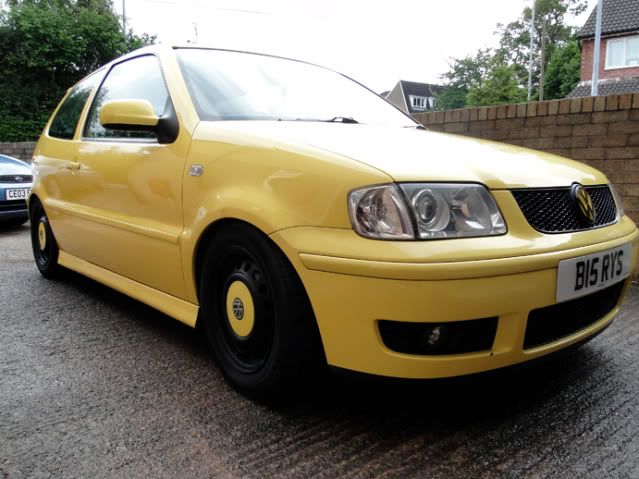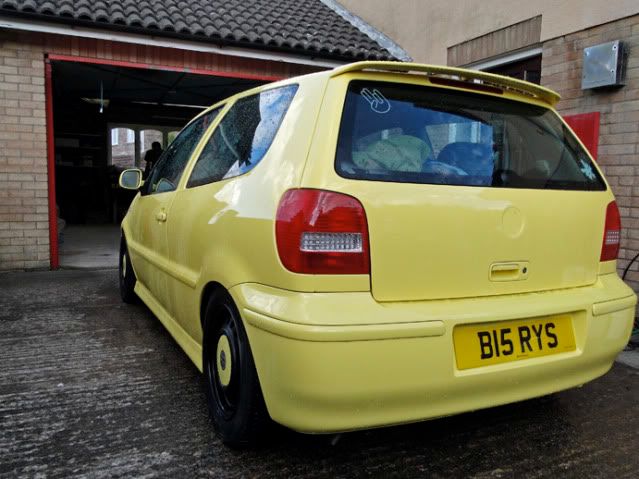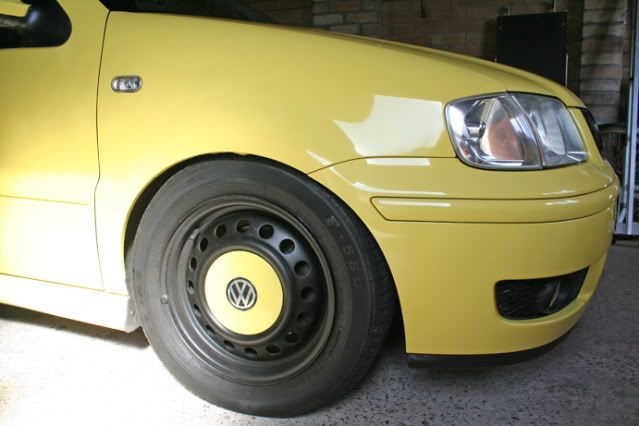 Pre-washed and clayed it was then taped up ready for machine correction.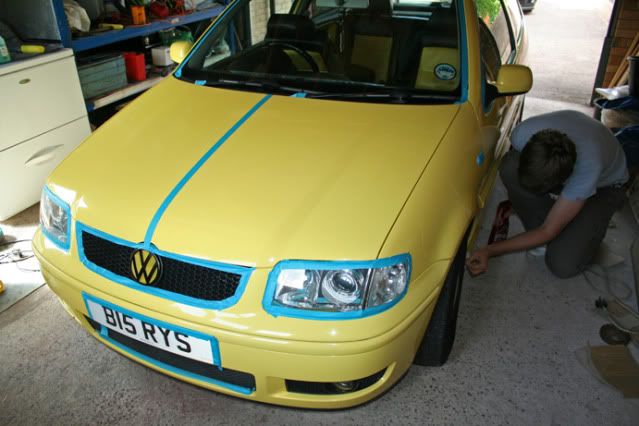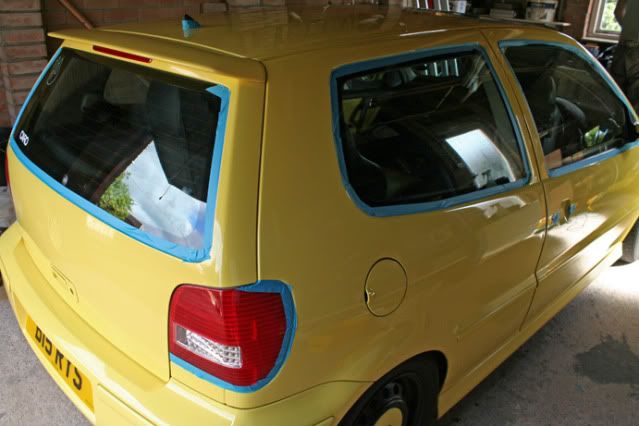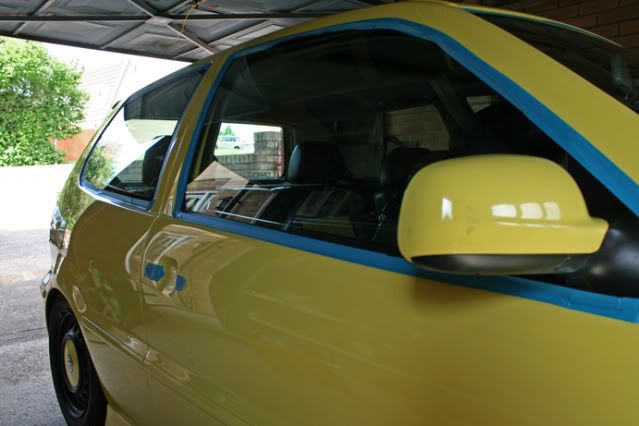 Inspection of paint: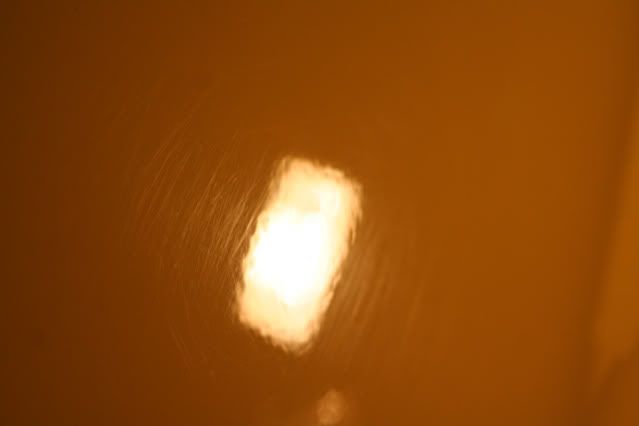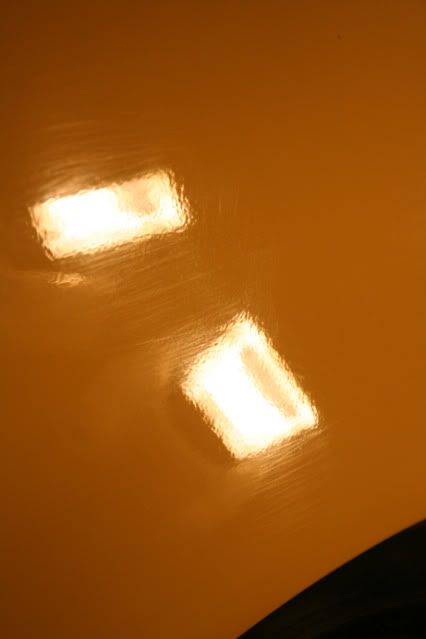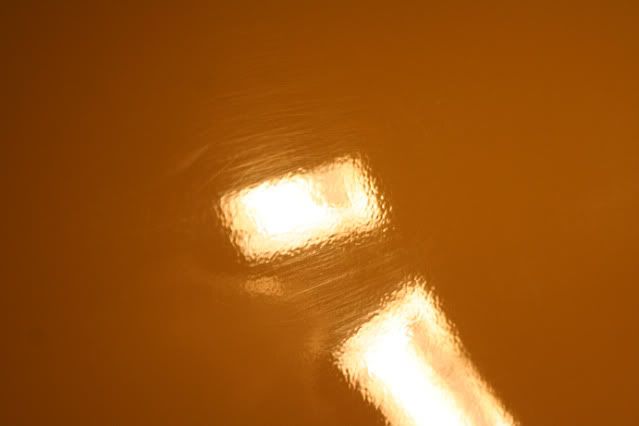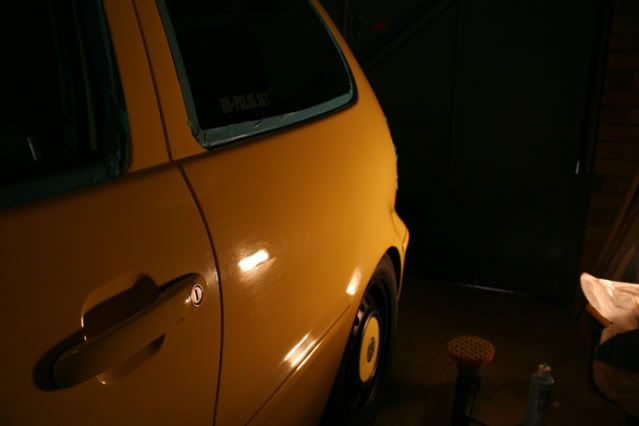 Really gutted I didnt get some proper follow up pics for these, as I was working on a tight schedule, and didn't realise how well these ones showed the imperfections til I reviewed them on PC.
Got cracking with the polisher. used my Kestrel DA, with Mezerna and Serious Performance pads, and Poorboy's SSR polishes. I was a little threwn back by the paint at first, as half the panels were clear coated, half weren't.
As I said was a little pressed for time, and wasn't convinced the pictures were coming out that great, so I haven't got very many during and after shots unfortunately.
Here's the finished wing, against the bumper pre to polish: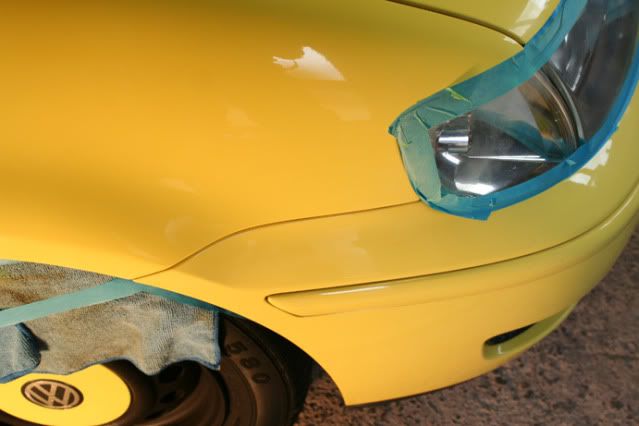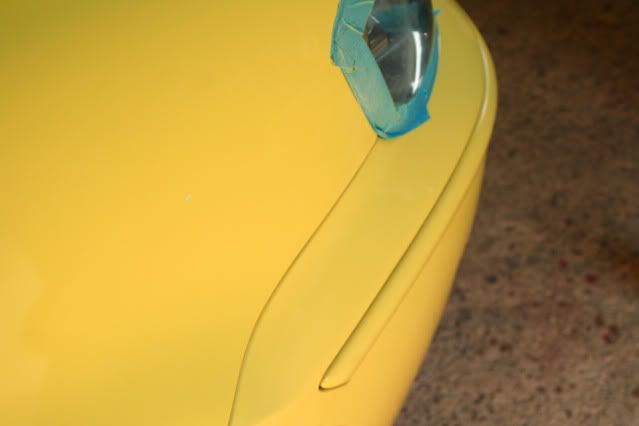 Here's the 50/50 on the roof. It looks likes there's a shadow in the foreground, but that's infact the original dull paint.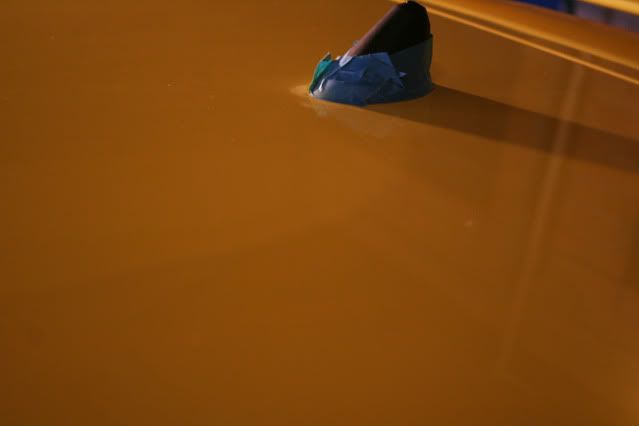 A bad picture below, but kind of shows you 50/50 on the bonnet. Left is polished, you can see the tape mark: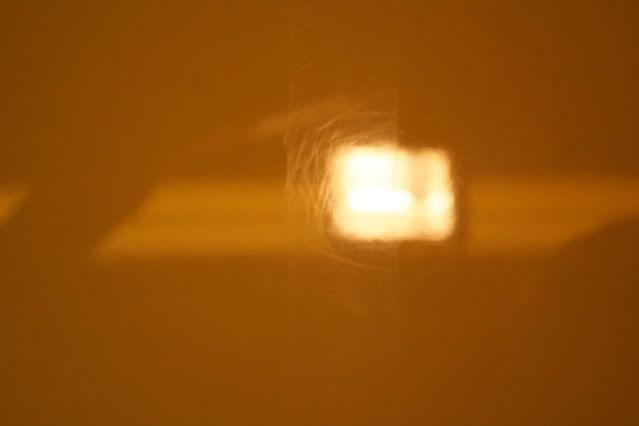 Before and After on the rear bumper: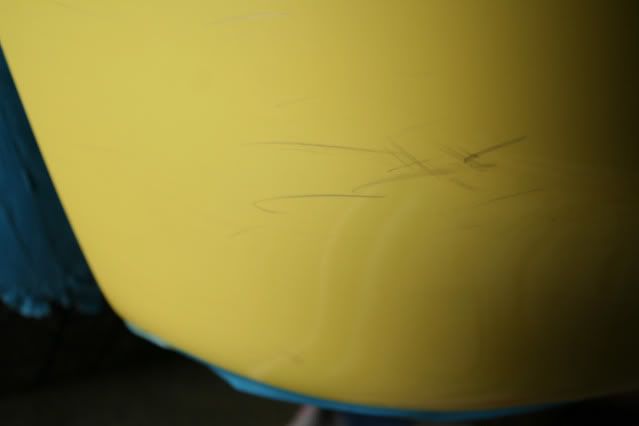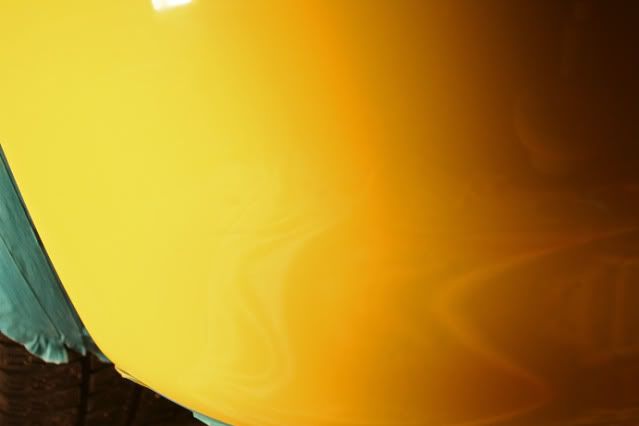 Finished Roof: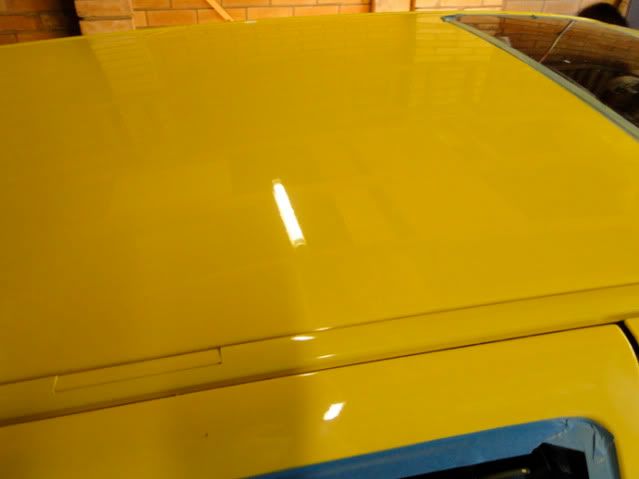 Before and After on the Tailgate: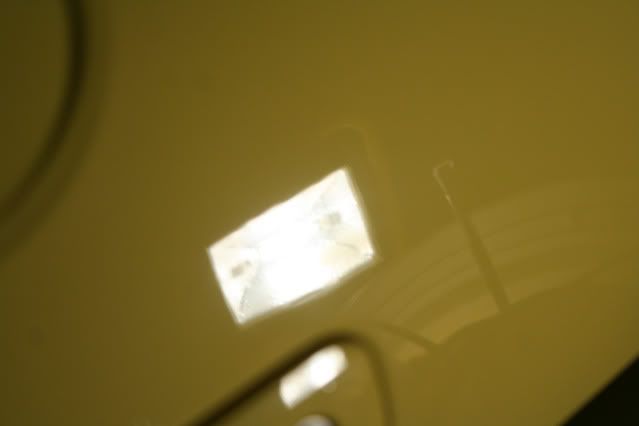 Had some bad luck with my pads that day! Two tore threw, one got shredded to pieces (it was a fairly old one), and one got burnt on the light!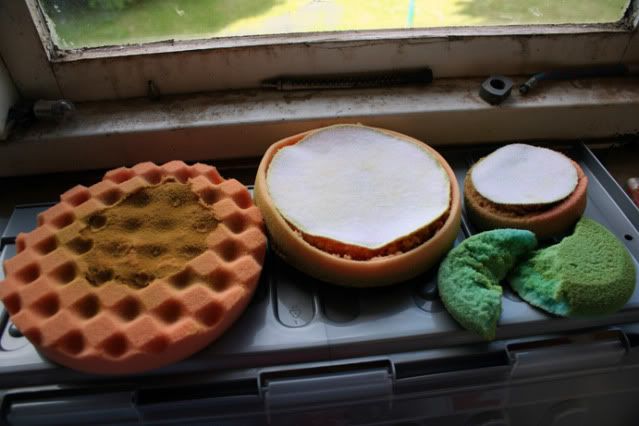 Tape off: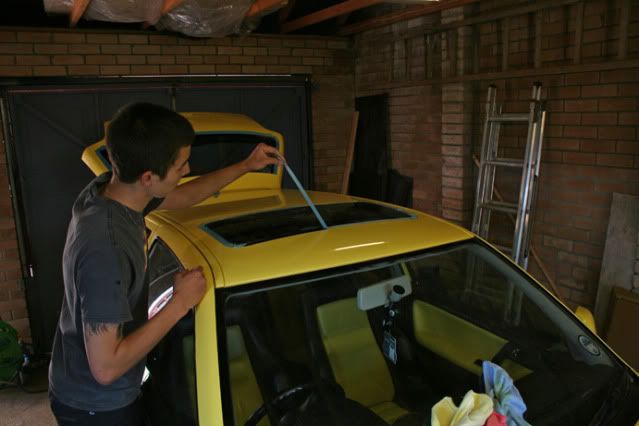 Washed with two buckets and a Mitt: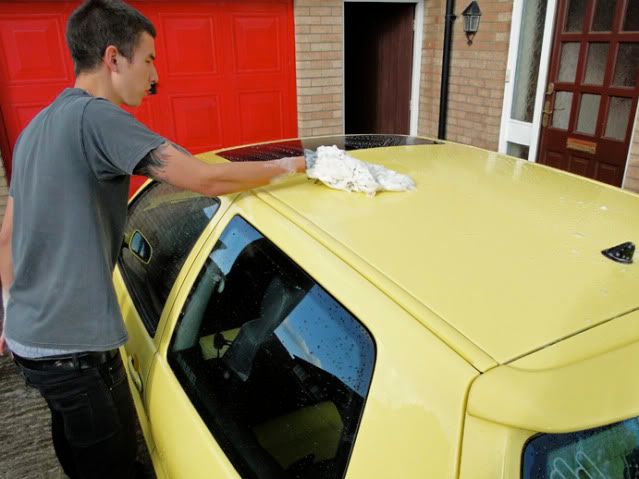 Applying Collinite 476s: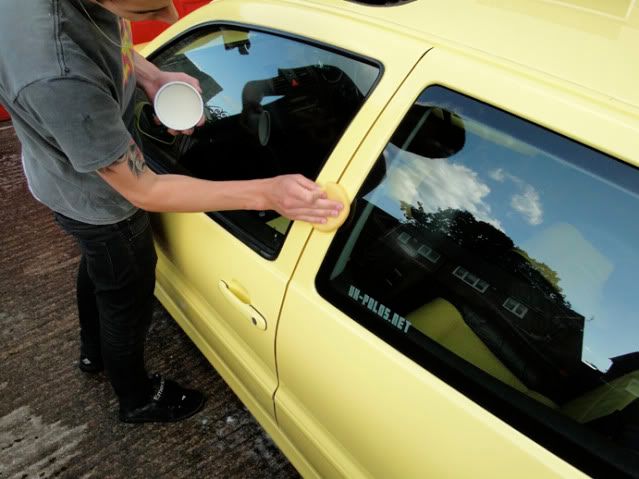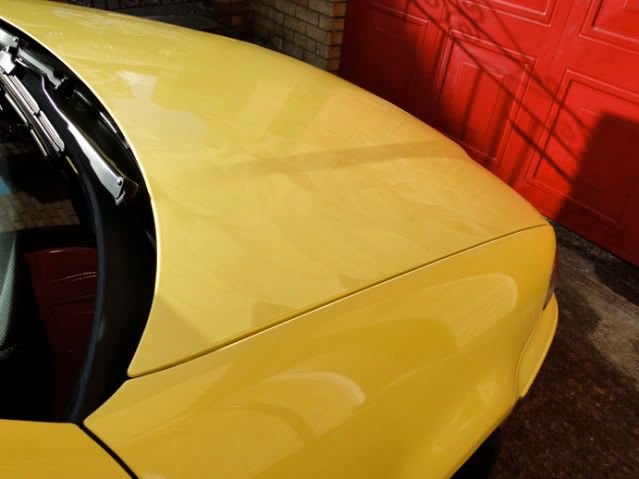 Finished!: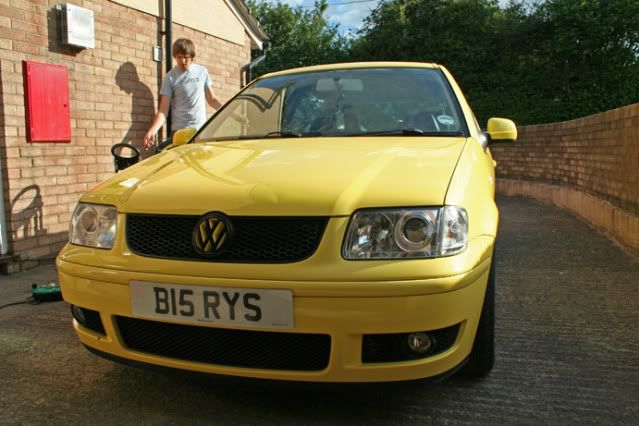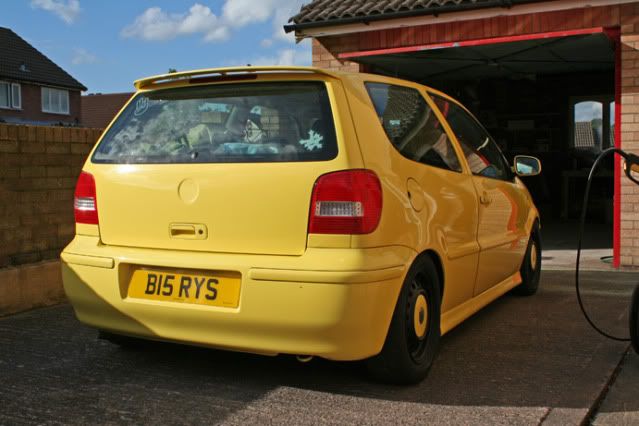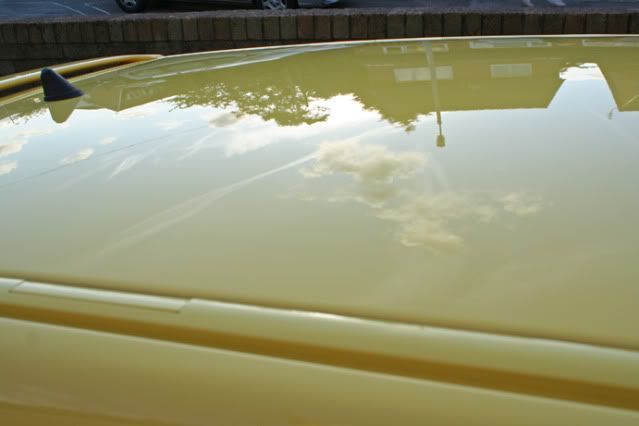 Mini shoot: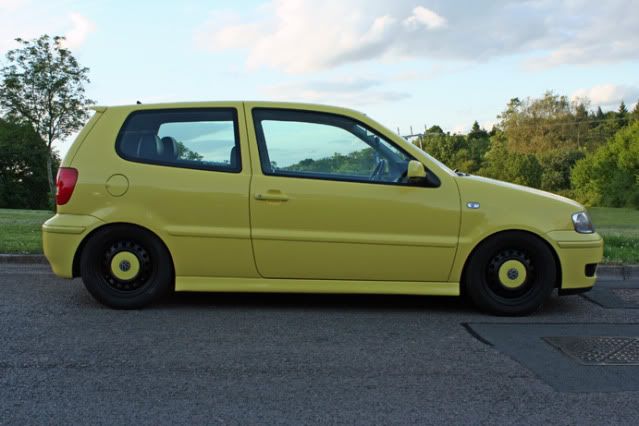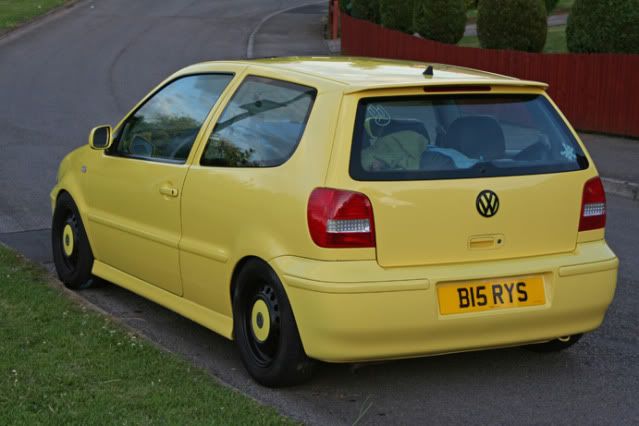 found a bit I'd missed where I went a little wide on the tape! shows the colour difference nicely though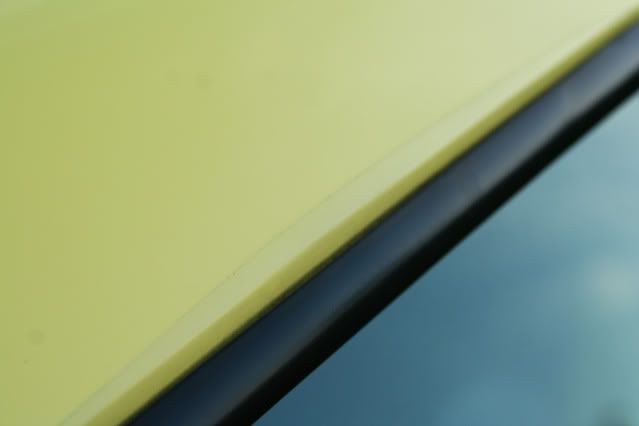 fave pic: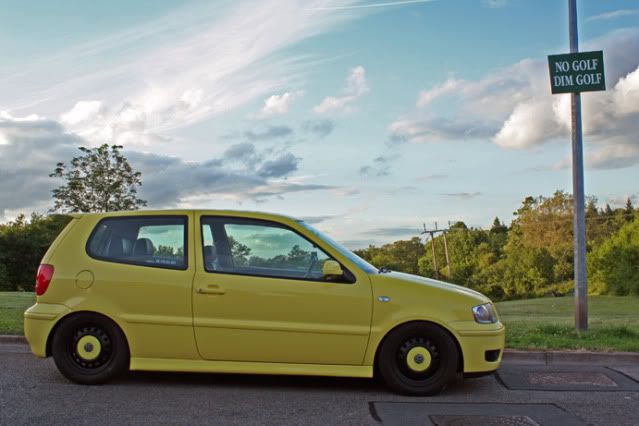 thanks for looking