Connect with your social network account
Bronze Member
Posts: 166
Joined: Tue Jul 24, 2018 12:27 pm
Drives: SE
Location: Asgard
Having driven in several mild winters and several cold and snowy winters with FWD on summer tyres, FWD on winter tyres, FWD on CrossClimates, 4WD on all season M+S tyres and 4WD on winter tyres, I am well placed to offer guidance on this subject
For those unfamiliar with these, then these key points may help.
1. In any conditions where the temperature is +7C or lower, winter tyres offer superior levels of grip and braking
2. This level of superiority will increase further when tested on cold wet roads or good old snow
3. Cars sit there with wheels spinning in snow because they are on summer tyres, not because they haven't got 4WD
4. Summer tyres go hard like plastic in cold conditions and cannot grip whereas winter tyres remain flexible and special 'sipes' dig into the snow or cold tarmac and deliver great grip and braking
5. They are expensive though aren't they?! It's all relative. I paid £175.08 for a full set of Hankook Winter i*cept RS2 for the Polo which are the leaders on snow apparently and 2nd only overall to the much more expensive Continentals. The key thing is that while they are fitted, I am not wearing out the normal tyres and vice versa.
6. Real world example? Yes. When I used to own a Land Rover Freelander 2, I had winter tyres and there I was taking it steady through town when someone who foolishly tried braking on snow, slid out of a side street into my path. I had no choice but to brake hard and I pulled up in time. Would have crashed without winter tyres which also justifies the cost of them!
I also have dashcam footage from my Fiesta days (Continental winter tyres) and Audi days (Avon winter tyres) which demonstrate the abilities on snow so please send me a PM if you would like to view the footage.
7. How much to have them fitted, and balanced etc.? I used a mobile fitter last time and it cost £40 all in. Some go for a spare set of wheels for their tyres instead.
8. I am interested, where can I buy? Local tyre garages will help you find some or buy online at places such as love tyres or tyre pneus
9. If I want to fit them straight onto my existing wheels, how do I know the right size? Look on the tyre wall. My winter tyres are 185/65 R15. Width, height and rim size
10. Can I see them in action?! Check out the below videos!
**And no matter what you drive, whether it has ABS, winter tyres, 4WD or whatever, drive according to the road conditions as all too many drivers seem to think that technology will counteract everything and anything they do
https://www.youtube.com/watch?v=elP_34ltdWI
https://www.youtube.com/watch?v=2cgtmmt ... e=youtu.be
---
Bling Bling Diamond Member
Posts: 3236
Joined: Fri Nov 14, 2014 2:14 pm
Drives: Polo 6R 1.2 TDI
Location: The Netherlands
This is good information, thank you!
---
Silver Member
Posts: 418
Joined: Fri Oct 09, 2015 4:46 pm
Drives: Polo '14 6R, Golf 07' Edition 30
Location: NI
Winter tyres have saved me from a few accidents as well, and have actually embarrassed some cars with 4wd and summer tyres on them when the little polo gets up the hill and they don't
Some of the best money you can spend is on winter tyres
---
Bling Bling Diamond Member
Posts: 4242
Joined: Sat Dec 30, 2006 9:12 pm
Drives: B8 S4 & 6R/6C1 1.2TSI 110
Location: Mid Lothian
Remember that winter tyres do start to harden with age and the recommended max age of them is 5 years for them to still be 100% - subject to tread depth, okay the sips will still do their job, so when buying winter tyres try to make sure that they are this year's offering, not an issue if you run your winter tyres out in 5 years though I'd reckon.
Another tip is that winter tyre prices can be a bit volatile, so get in quick, stocks used to run out in UK in the past but I think we have gone past that now.
This year's production of winter tyres starts to appear in warehouses end of September start of October, if you do elect to have a spare set of wheels, I've found that "mytyres" are quite competitive and get the wheel sizing correct for VW Group cars, my first winter wheels were just plain black steelies like continentals tend to use. Later in life I started to think that as I tend to leave them on for 6 months, I'd start to get a set of used suitable sized VW and Audi alloy wheels, remember winter tyres are also better in heavy surface water and in UK we get a lot of heavy surface water in late Autumn and early Spring which is why I tend to keep them on for round about 6 months. Finally, I've found that, well for Michelin Alpin winter tyres, they do tend to last for a very high mileage before reaching their minimum tread depth which is closer to 4mm or 3mm than the 1.6mm the law allows for.
---
Bronze Member
Posts: 166
Joined: Tue Jul 24, 2018 12:27 pm
Drives: SE
Location: Asgard
Having mine fitted today. I tend to wait until around the time the clocks go back but I've noticed that a northerly cold blast is forecast for next weekend and a risk of snow even to more southern counties.
It won't last at this time of year but it's not like winter tyres fall to pieces above 7C anyway.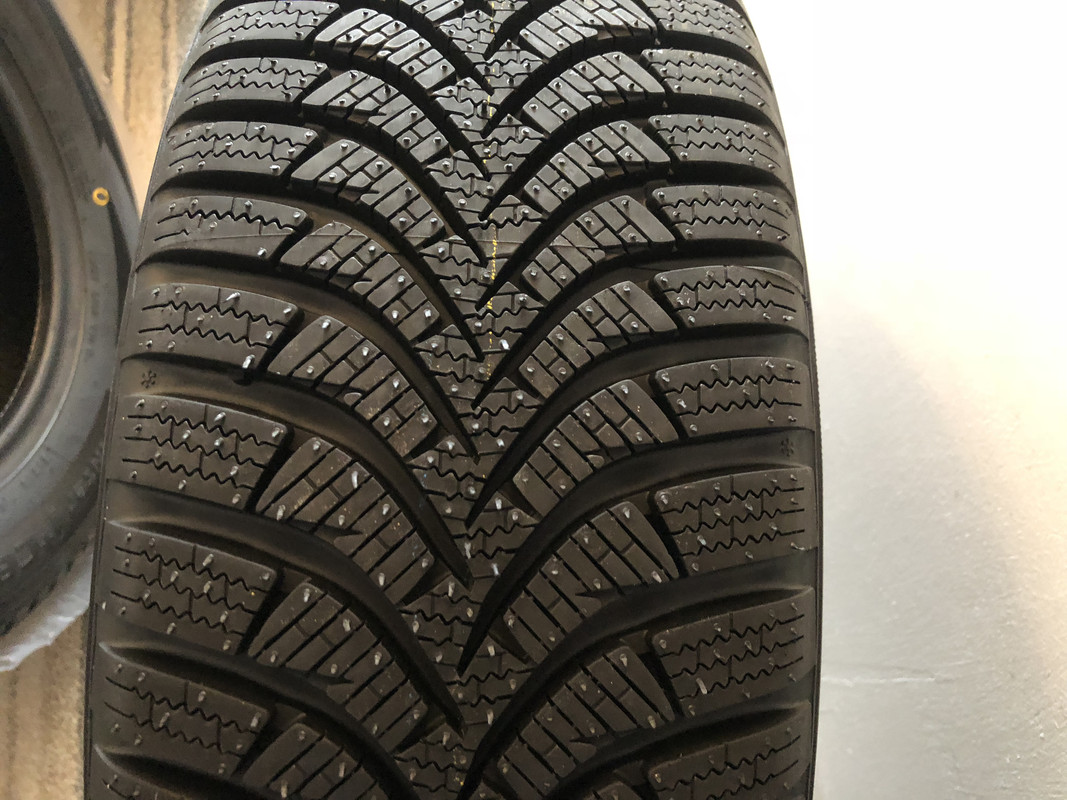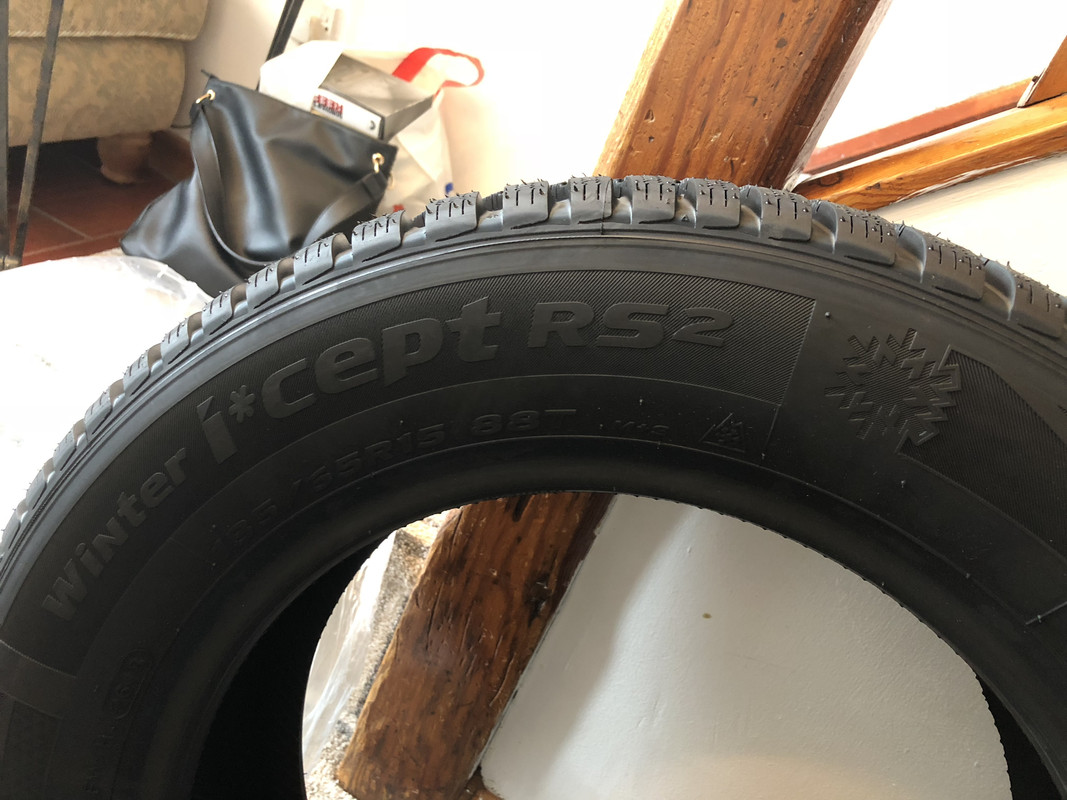 ---
Silver Member
Posts: 444
Joined: Thu Jul 21, 2011 9:47 pm
This is a point well worth making. Good information, thank you. Tyres are often overlooked such as in keeping the spare at the correct pressure, for example. I've been using eco tyres on my 9N and have concern about the braking distance in normal conditions, let alone winter conditions. Although winters have been milder they have been very wet so I might consider using a winter tread.

What winter tyres have you found to offer good value?

Do you swap the spare too, or just the four road tyres?
---
First video, that gear change at 3:39...jesus.
---
This thread info is so helpful and informative for me,
---